As any seasoned PPC marketer will know, your PPC account performance can be hugely dependent on the time of year. For some sectors, seasonal dips in performance are unavoidable, but this post is designed to give you a few ideas about how to capitalise on the weather getting colder this Autumn.
#1 Food
On the high street, it's hard to escape the multitude of coffee shop signs promoting their Pumpkin Spice Lattes. Whether you love or hate this coffee fad, if you're managing PPC accounts in the food/hospitality sector, plugging your pumpkins is a trick not to be missed.
One of our clients, a gourmet sauce retailer, are currently selling a special edition Pumpkin Hot Sauce which they are heavily promoting on their website. To mimic this in our Google Ads shopping campaign, we split out the product individually and applied a more aggressive bid than the rest of the product group to gain maximum pumpkin visibility and sales.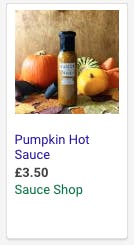 #2 Fashion
Now that the heatwave is officially over, the layers are coming back out, which is a golden opportunity for fashion retailers to push their autumn/winter clothing products. For one of our fast-fashion clients, we pulled the product ids of all jumpers, cardigans, sweaters, coats and  jackets into a 'Focus Products' supplemental shopping feed, where a custom label will apply an aggressive bid adjustment. This will help us to maximise our revenue as people look to revamp their knitwear collections.

#3 Fitness
One of our fitness clients stocks indoor exercise machines for hire or purchase. In their Google Ads account, we've recently launched a display remarketing campaign containing seasonal lifestyle imagery. These creatives will follow previous site visitors around the web, until they're convinced that a fireside workout should be part of their autumn/winter routine. Who knew a rowing machine could look so cosy?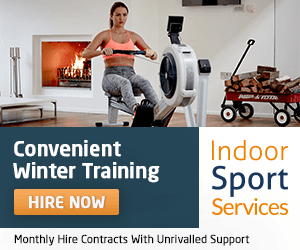 Hopefully these brief examples have given you some ideas of how you can spice up your PPC campaigns this Autumn, but if you're looking for further advice, contact our ecommerce PPC experts today to learn how we could help supercharge your PLA campaigns.
---