Business as a force for good is one of our core values. From the beginning, we've been mindful that everything we do has an impact: on our people, on our planet, and on the wider community. However big our business grows, it will always be part of something much bigger.
This is Impression's first annual Impact Report, covering the reporting period of our 2019-2020 financial year. This report has been prepared to outline the impact the business has had this past year. We've reported on the two main categories of impact which we are measuring: social issues and environmental issues.
Our People
We put a lot of effort into making Impression a great place to work, where everyone is supported and included and hard work is rewarded. We provide competitive salaries and a flexible working environment alongside some brilliant staff benefits, which we're reviewing and adding to all the time.
We invest in regular training and support and want everyone to feel happy that their career is going in the direction they want it to. Because reflection and progression should happen more than once a year, we scrapped annual appraisals in favour of more regular feedback and goal setting. This approach gives people chance to review their own performance and take a more active role in their development. 
Transparency is a big part of our culture. Our career progression framework, which defines job titles and clearly explains what's needed to progress to each role, is visible to everyone in the company. The same goes for salary bandings.
We're still doing everything we can to make sure everyone has the support they need. Every six months we send out an anonymous mental health and wellbeing survey to find out how everyone's feeling at work, then use the responses to evolve our working practices.
Diversity and Inclusion
We're committed to embracing diversity and promoting equal opportunities, both within our teams and through the services we provide. But we know we still have work to do.
We're listening and we're learning. Improving fairness – in our agency and our industry – is something we're passionate about, and we're committed to having the conversations, making the changes and helping other businesses to do the same.
We pledge to promote equal opportunities and, as per the Equality Act 2010, will not tolerate discrimination on the grounds of: gender, gender identity, marital status, sexual orientation, race, colour, nationality, religion, age, disability, caring responsibilities or beliefs. We'll also make every effort to represent different genders, ethnicities, socio-economic backgrounds and sexualities at the events, panels and discussions we run.
Our Environment
We accept responsibility for the effects our operations have on the environment, both locally and globally. We see it as our duty to regularly measure our impact on the environment and set targets for improvement.
In our day-to-day work, we're committed to:
Minimising the amount of general waste we create
Promoting recycling internally and among our customers and suppliers
Meeting or exceeding all applicable environmental legislation
Choosing green electricity suppliers for our offices
Purchasing recycled office supplies to reduce the impact of deforestation
Using eco-friendly cleaning products and materials where practical
Climate change is an urgent and ongoing concern and we've been mindful of our impact for some time. So when we discovered Ecologi, which offered a neat way to offset the carbon footprint of our entire team, we signed up immediately. That was the end of 2020. To make as much difference as we could, we backdated the commitment to the start of our financial year.
Ecologi's model appealed to us because it works in two ways. As well as letting us offset the carbon emissions we've likely caused each month, it also plants hundreds of thousands of trees in forests around the world – helping us be a part of the solution to the climate crisis in the future. In that sense, we're not just carbon negative: we're climate positive. It's also pretty cool to know that the bigger our team gets, the better we are for the environment.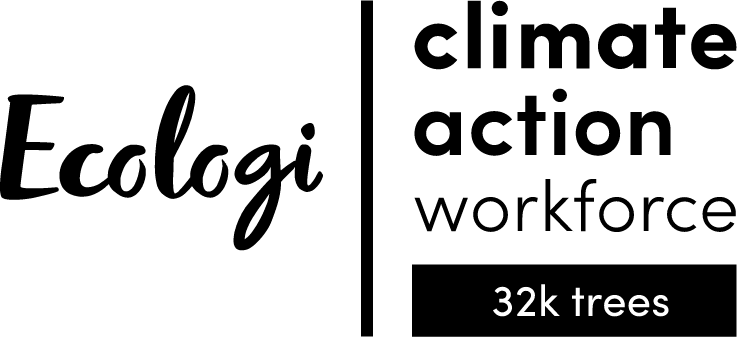 Our Community
We're proud of our Nottingham roots. It's a great place to set up and grow a business and we'll seize any opportunity to support that growth – whether through hosting events, holding workshops in partnership with local authorities or sharing insights through written articles.
We work with several local schools, colleges and universities to help support and inspire the next generation of digital marketers. As an example, we helped Ellis Guildford School in Basford conduct mock interviews with their year 11 students, introducing them to and helping them prepare for the world of work. We've also taken part in several British Interactive Media Association (BIMA) Digital Days, which give 11 to 16-year olds an insight into digital careers.
We enjoy supporting local charities in Nottingham and London as well as taking part in national charity days. To help as many different causes as we can, each year we carry out a survey to learn which charities our people have personal connections to, then choose a few to make donations to.
We've provided pro-bono work for several charities including Emmanuel House, the Uganda Farm Community and The Robin Hood Fund, a Nottingham-based charity set up to support businesses during the COVID-19 pandemic. We're also looking forward to finding and supporting some good causes based close to our second home in Borough.