First off, let's define what we mean by a landing page.
Technically, it's any webpage that users are able to land on but for the purposes of this blog post, we'll be referring to pages that are created to suit a single, specific purpose. Usually, that purpose will be to generate leads or to deliver sales. Creating multiple landing pages that address different customer demographics with different needs will allow you to tailor your content to their specific requirements, as well as providing a unique focus for different marketing campaigns.
Google makes it clear that page speed, mobile optimisation, and easy navigation are all crucial for a positive landing page experience, so we won't be covering these technical aspects in this post. Instead, we'll be breaking down the core components of a landing page, explaining why they are important and providing examples of how you can implement them on your site.
The Anatomy Of A Landing Page
Title
The importance of a good page title cannot be overstated. This is usually the first thing visitors to your page will notice and will be their first indicator as to whether your page serves their needs or not. Not only that but if your page is indexed, then your title will be one of the factors used to determine how well you rank in Google, as well as affecting how likely users are to click onto your site.

Copy
Throughout the page content, you should write in a tone that meets your brand voice, aiming to inform your potential customers without patronising them. Make sure to promote your USPs clearly, and include a consistent and engaging call-to-action scattered throughout the page.
Breaking your content down into clear sections, or even simplifying into bullet points will make your page much easier for users to digest, and reduce the risk of them bouncing off the page. It's also important to ensure that your copy gets to the point you want to make fairly quickly, and doesn't conflate this with other topics that ought to be served by separate pages.
If you do want to mention additional things which don't strictly fit the purpose of your specific page, link to a more relevant aspect of your site and gain the benefits of internal linking! This will also improve the user experience of your page and increase the likelihood of them staying on your site rather than going elsewhere.
Video
If you have video assets at your disposal, these can be highly engaging and informative resources to include on your landing page. Giving potential customers an opportunity to see your product or service in action is the easiest way to demonstrate what you offer and for them to decide whether it suits their needs. In some cases, this has shown to increase conversion by as much as 86%.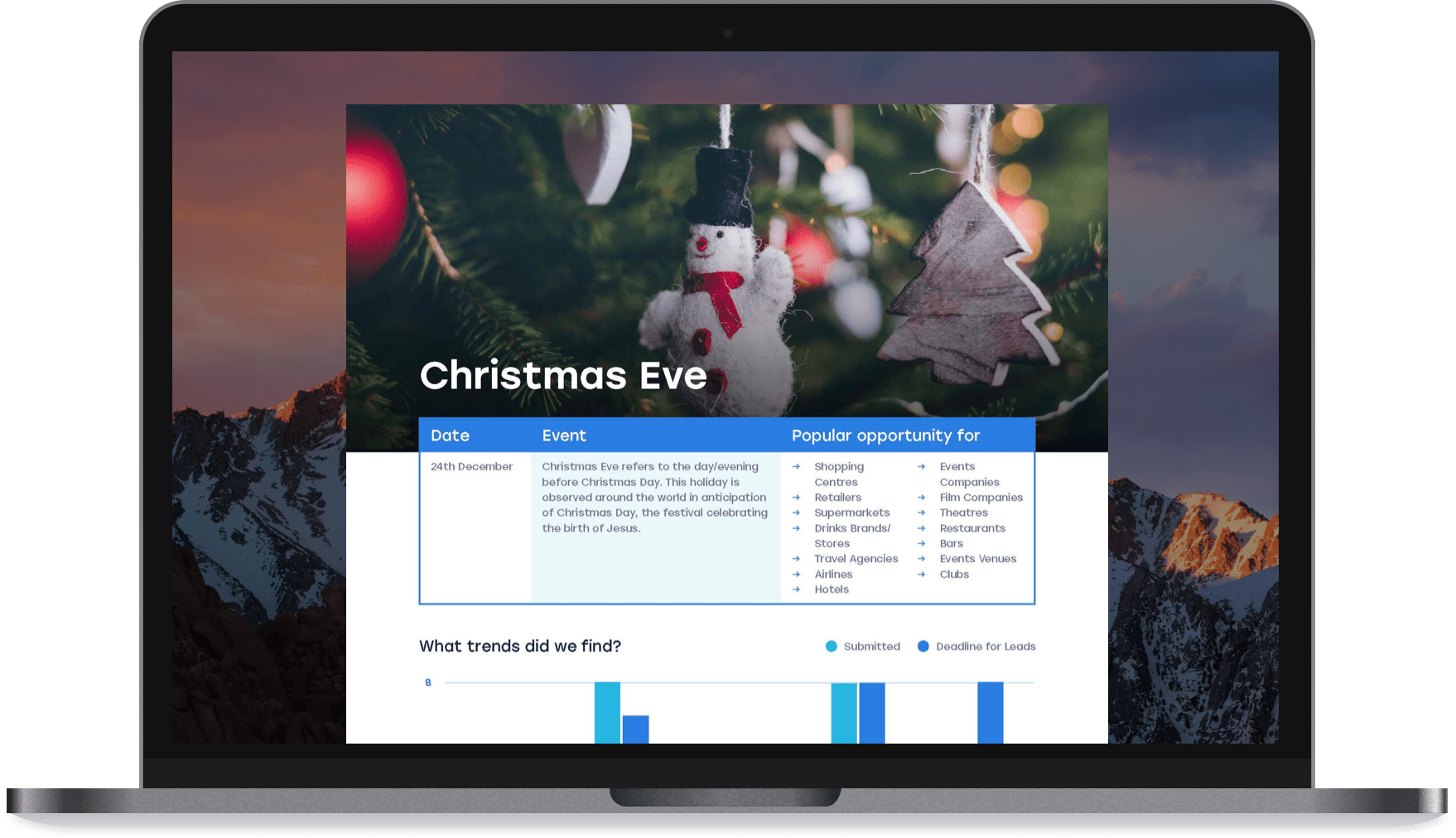 Alternatively, depending on what you are promoting, it may be appropriate to use video as a lead generation tool. For example, someone selling e-learning content could offer free access to an introductory video for users who submit an email address. Collecting this data in a GDPR compliant way means it can then be passed onto your sales team, who can reach out to these lukewarm prospects and convert them into paying customers.
Important note: think carefully before making any videos auto-play sound. While this may be intriguing to some users, it can also be incredibly annoying for others.
Imagery
Imagery is key to any landing page, regardless of the product or service on offer. It serves many purposes, including visualising the product on offer as well as breaking up chunks of copy. (As a general rule, you shouldn't be including walls of text on your landing pages anyway. But images provide a nice break for the eyes).
Make sure to invest in some high quality photos of what you're selling, otherwise your imagery could end up working against you. Be sure to include photos which convey quality, legitimacy, and value for money.
Trust Signals
Including trust signals is crucial for any landing page that aims to get users to complete an action on that website. There are a number of ways that you can demonstrate to users that your business is reputable and that they are likely to have a positive interaction with you. These can include:
Customer ratings
Certifications and accreditations
Case studies
Performance figures
Trust signals are often the thing which makes or breaks a sale, and if users aren't convinced of your legitimacy they will simply leave your site and go to one of your competitors.
Testimonials
Serving as another trust signal, testimonials deserve a section of their own due to the influence they can hold over a prospective customer. Chances are, any worries they have were also concerns of your existing customers at one point. Including testimonials from happy customers which address these issues, whether they are related to quality, customer service, or anything else, will play a huge role in convincing new prospects to complete your desired conversion goal.
Make Your Landing Page Convert
You could have the most informative, most well-written landing page in the world, but if users don't know how to complete your desired action then you aren't going to get the results you want. Ensuring your page are easy-to-navigate, user-friendly, and intuitive to use will significantly increase the likelihood of users converting on your site. You should ensure all clickable buttons link to their correct pages, and that any contact forms are immediately visible and contain only the really necessary fields. We've included a few more tips below for optimising your checkout process and contact forms.
Checkout Process:
Should follow a logical process, with as few steps as necessary. Outlining these steps on the page as users check out reassures them that it will be a speedy process.
Make use of predictive-entry tools to save time for the user.
If your site has functionality for users to create an account, you can include this in the checkout process but should also provide a Guest Checkout option.
Consider enabling purchases via PayPal. This gives the customer extra protection, further increasing their trust in you as a brand, as well as speeding up the checkout process.

Contact Forms:
Place them so they are immediately visible and easily accessible
Should only contain fields for information that you really need to collect
Needs to contain an 'opt-in' checkbox for GDPR compliance, if you intend to use this data for marketing purposes.
How To Know If Your Landing Page Is Working
It's not enough just to build and launch several landing pages. Fine-tuning them will be an ongoing process, which will require you to monitor several key metrics to understand how your pages are performing. We've outlined a few below, as well as how you can view the performance of each metric in Google Analytics.
Conversion rate

Conversions > Goals > Overview > Goal Option (Choose the goal you want to view) > "Name of Goal" Conversion Rate
Average time on page

Behaviour > Overview > Avg. Time on Page
Here you can also view average pages per session, as well as your bounce rates.

Device performance

Audience > Mobile > Overview > Device Category
You could also use tools like Hotjar to identify how users are interacting with your website, and diagnosing any problem areas on your pages. Monitoring this data will allow you to see how on-site changes are directly impacting your website's ability to generate leads and sales, giving you more information to refine these pages in the future to reflect users' on-site behaviour.
---