We're thrilled to announce we have been shortlisted in 3 categories of the UK Agency Awards 2019.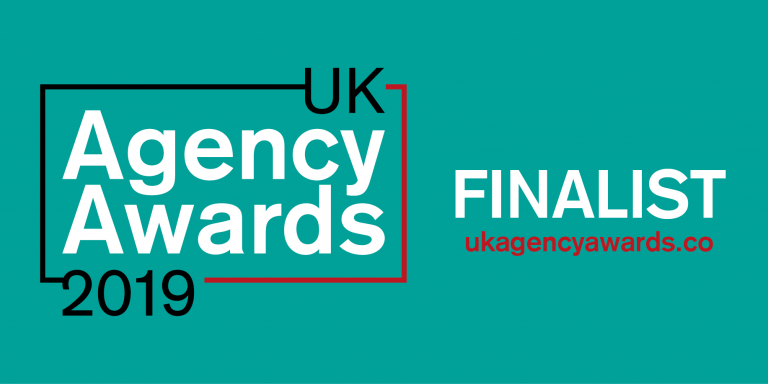 The awards recognise excellence in agency teams across the country. They are entered by a wide range of highly respected agencies and provide an opportunity to showcase the great work done by those teams in the previous year.
This year, we're honoured to be shortlisted for the following awards:
Best PR Campaign
The 'best PR campaign' award is given to the agency that is able to prove how their PR campaign has delivered tangible results through creative PR ideas.
The digital PR campaign for which we're shortlisted is one we've done recently with our client Tonik Energy, a national green energy provider. Their focus on electric vehicles led us to create this campaign which looks at how prepared we are across the UK for the EV Revolution. To date, the campaign has earned over 130 new links to our client's website, as well as coverage to be proud of in publications including national press, local press and trade press too. Topically relevant, high quality and high quantity links to support brand growth and SEO results.
You can read a full case study of our work here.
Biddable Media Agency of the Year
The 'biddable media agency' category recognises those agencies that provide paid media services (commonly referred to as PPC and comprising search ads, display ads, mobile ads, video ads, remarketing, social media advertising and more).
We're really proud of the work our PPC team does and our entry into this category included examples of high ROAS campaigns across a variety of paid media channels.
You can find out more about biddable media services from Impression here.
Integrated Agency of the Year
Integration is so important for any business looking to market themselves effectively in 2019 and beyond. The terms 'omni channel' and 'multi channel' have become increasingly commonplace in recent years and focus on the experience users have of interactions with brands that occur across multiple platforms; integration is therefore about how we as marketers facilitate those cross-channel experiences.
In order to be shortlisted in this category, agencies have to prove not only that they have expertise in and deliver fantastic results across multiple channels, but also that those channels work together seamlessly to generate even better results and better experiences for users.
As a growing agency, we have always worked hard to create a culture of integration and sharing, and have implemented a wide range of processes to make this possible and effective. Find out more about our range of services here.
We look forward to the awards ceremony later this year, and wish all shortlisted agencies the very best of luck.
---