Though there were no confirmed Google algorithm updates in February, the month was full of plenty of news & new features in the Google Suite for webmasters and SEOs.
Here are some of the most important things you need to know.
More News on the New Google Patent
More information has been revealed on the Google patent application that was filed in August 2018. The patent itself is called "Website Representation Vector to Generate Search Results and Classify Website" and the abstract details how Google can classify different types of websites and then use it to assign different weights or rankings.
Bill Slawski, the foremost expert on Google's SEO patents, explained that the patent application uses Neural Networks to understand patterns behind websites in order to classify them. The 'knowledge domains' which would most likely be affected are artificial intelligence, education, astronomy and health. Interestingly enough, there was no mention of finance or money in the specific patent document.
Although Google previously mentioned in 2017 that having a patent does not affect their live algorithm, it is important to remember that the Medic Update was rolled out at the same time of filing this patent. It's also interesting how this patent ties in with theories surrounding EAT and YMYL.
What does this mean for SEOs?
Whilst there's nothing to action off the back of this patent, it does certainly add more fuel to the debate on the importance of E-A-T and whether or not it can be considered a ranking factor.
Customisable Profile Cards
Google is testing the ability to let users customise their own Knowledge Graph cards displayed in the SERPs. Whilst the feature is only currently available in India, it's definitely worth considering that it might not be long until its rolled out worldwide.
Google has encouraged webmasters to use keywords in their profile cards, specifically if you share your name with another well-known person. However, they have warned that subjective terms, like "best", "only" and "cheapest", should be avoided as they can be seen as a form of advertisement.
It's worth noting that Google has forewarned that profile cards are not guaranteed to show up when a user searches for you. However, we can assume that providing as much valuable information in a profile card as possible will increase your chances of Google showing it.
What does this mean for SEOs?
This industry update is definitely worth keeping an eye on, especially if your business or client has people that want to be positioned as thought leaders. We can imagine that by having a successfully ranking profile card, it will be much easier to pitch them for reactive comments and thought-leadership articles.
Test & Preview How-To Markup on Smart Displays on Google's Rich Results Test
It is now possible for webmasters to test your HowTo markup for Google Home and smart displays on Google's Rich Results Test. Prior to this news, you were only able to test your HowTo structured data to see how it would appear in search results.
To recap, HowTo markup can be used for articles that contain step-by-step instructions. This type of structured data automatically generates a how-to action for smart displays and Google Homes.
What does this mean for SEOs?
This recent addition to Google's Rich Results Test is a testament to the changing nature of the user search experience and why we need to take voice search more seriously in SEO strategies. Where possible in long-tail content, if you aren't already, adding HowTo markup can create a more engaging user experience.
Branded Directory Logos in SERP Feature for Europe
An updated SERP feature that includes branded directory logos has been rolled out across Europe. As you can see below, localised keywords such as "dentists Birmingham" displays several different directories. This comes in line with Google's endeavour to comply with the EU's $2.7B antitrust fine for favouring its own results in shopping search.
This does lead us to question how directories are chosen. We can assume that Google's algorithm selects trustworthy directories that are relevant to the users' search. For example, the above SERP results include directories such as Doctify and WhatClinic whereas the below example brings up Kompass and Mylocalservices.
What does this mean for SEOs?
If your business or clients compete for highly localised search terms, it is worth considering your current local SEO strategy. We would recommend reviewing your citations in directories using BrightLocal and ensuring that they are correct. This will be particularly beneficial if you or your client has recently moved location.
Search View in 3D for E-commerce Sites in Google
3D images with augmented reality are now appearing in Google search for some e-commerce sites. Glenn Gabe tweeted last week sharing an example of a Burberry handbag that can be viewed in AR on Google.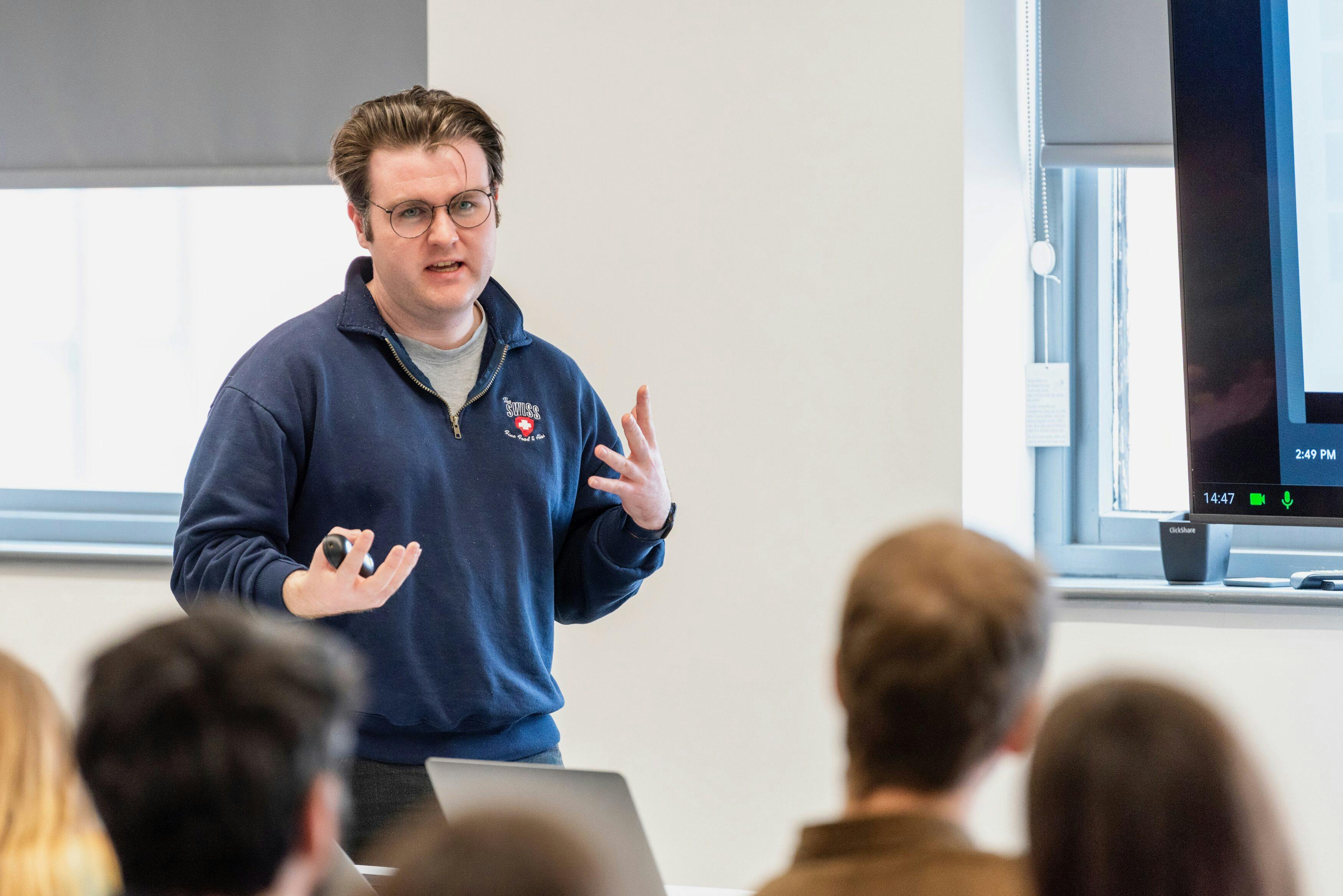 When you click on "View in 3D", Google displays the handbag using AR as if it is in front of you through your mobile phone's camera lens. This is incredibly similar to Google's feature that allows you to view a range of animals in AR through search results.
What does this mean for SEOs?
Countless e-commerce apps utilise AR to help consumers visualise how clothing, cosmetics or furniture would look on them or in their environments – such as ASOS and Zara, to name a few. With an influential fashion house such as Burberry already implementing this in the SERPs, we can envision that this will be a great way to support consumers through the conversion funnel or even position your e-commerce site as highly innovative.
Search Engine Land provided a comprehensive guide on how to add 3D markup to your images to encourage them to display as 3D images in mobile search. We recommend checking this out if this is something you want to add to your product snippets.
Google now treats nofollow links as hints
Google now treats nofollow links as a "hint" for crawling and indexing purposes. This follows Google's existing treatment of sponsored and UGC links as hints, rather than directive, for ranking purposes.
To recap, nofollow link attributes were created in 2005 to stop people from buying links as a way to manipulate ranking signals. These attributes were created to help Google understand external links and give webmasters the opportunity to classify their links.
What does this mean for SEOs?
Given the industry standard for a lot of high domain publications, you or your client might have gained a lot of nofollow links through a Digital PR campaign or link acquisition. Now that Google treats nofollow links as a "hint" for ranking purposes, rather than directive, it would be wise to monitor keyword ranking for your homepage and any specific landing pages that have received a lot of nofollow links.
Take note of any areas of your site that you have placed nofollow links on, for the reason of not wanting it to be crawled. We advise using something more directive, such as robots.txt, instead.
Google mobile-first indexing for all sites within the year
Towards the end of February, Google was seen to send out various "mobile-first indexing issues detected" alerts within Search Console to websites that are yet to be moved over to mobile-first indexing and to nudge them to become ready. The reason these alerts got sent out as Google is expecting mobile-first indexing to apply to all websites over the next six-twelve months.
What is mobile-first indexing?
Mobile-first indexing means that Google is likely to use the mobile version of the content for indexing and ranking, as opposed to your desktop version. Mobile-first indexing was initially introduced in November 2016 and it was reported that by December 2018 that half of all sites within Google's search results were derived from mobile-first indexing.
What does this mean for SEOs?
If you have received one of these alerts through Google Search Console, we would recommend taking action as a priority. If Google encounters issues when accessing your site via their mobile-crawler this could result in indexation errors, a potential traffic loss and fluctuation in rankings.
More rules on FAQ markup guidelines from Google
Google announced on March 2nd 2020 that they have updated their content guidelines within the FAQ schema section. The main purpose of this is to stop websites repeating the same questions and answers across multiple pages on your site to enhance visibility on the SERPs. From today, it's recommended to only markup FAQ content once across your site and not to duplicate this. If websites do not abide by these new guidelines, it's likely that they will not show for FAQ rich results at all, or ultimately become penalised.
What does this mean for SEOs?
If you haven't already looked into how you can implement FAQ schema across your site, it is worth doing so. Ultimately, FAQ schema helps Google to present a reliable and succinct answer to a question, particularly on the SERPs and through voice assistants.
So what do we make of all of this news? To summarise, we would recommend ensuring that your website is mobile-friendly as a priority. Following this, ensure that any FAQ structured data that you have on your site is not going against Google's new guidelines.
If your current SEO strategy includes producing informational long-tail content that utilises step-by-step actions and imagery, consider implementing HowTo markup and testing it on Google's Rich Results Test. If you have a bricks-and-mortar presence, consider reviewing your local citations in high-value directories too.
---