Impression finished in the top 10 agencies in the UK to earn a platinum prize package from Microsoft Advertising. There were several requirements in order to earn 'Bing Bucks' but the overall goal of the competition was to improve our clients' performance through Microsoft Advertising.
The Competition
The competition was simple, earn as many 'Bing Bucks' as possible over the summer period, there were three main ways to earn points.
1. New Accounts – Any new Microsoft Advertising account that got created during the competition period would earn 20 Bing Bucks. Our Premier Microsoft Advertising Partner status also entitled us to up to £200 worth of credit for new accounts.
2. Feature Adoption – New features on both Google Ads and Microsoft Advertising are vital to keeping our clients ahead of the competition. Each new feature earned 15 Bing Bucks.
Re-marketing Lists.
Click Share Increase.
Conversion Tracking Adaption.
DSA Campaign.
3. Scheduled Google Sync – Setting Google Syncs up on Microsoft Advertising couldn't be simpler, it also gives great control over the things you want to copy across from Google.
For example, a daily sync to ensure the latest ad copy and ad extensions are replicated on Microsoft Advertising keeps the account up to date. Making your life easier whilst earning another 10 Bing Bucks per account.
The Prizes
As Impression finished in the top 10 agencies in the UK we were awarded the top platinum prize which included the following.
Xbox One S With Games
£250 Deliveroo Vouchers
6 Bottles of Prosecco
2 Crates of Beer
6 Bottles of Red Wine
Large Box of Chocolates
6 Bottles of White Wine
Bing Jenga
Twister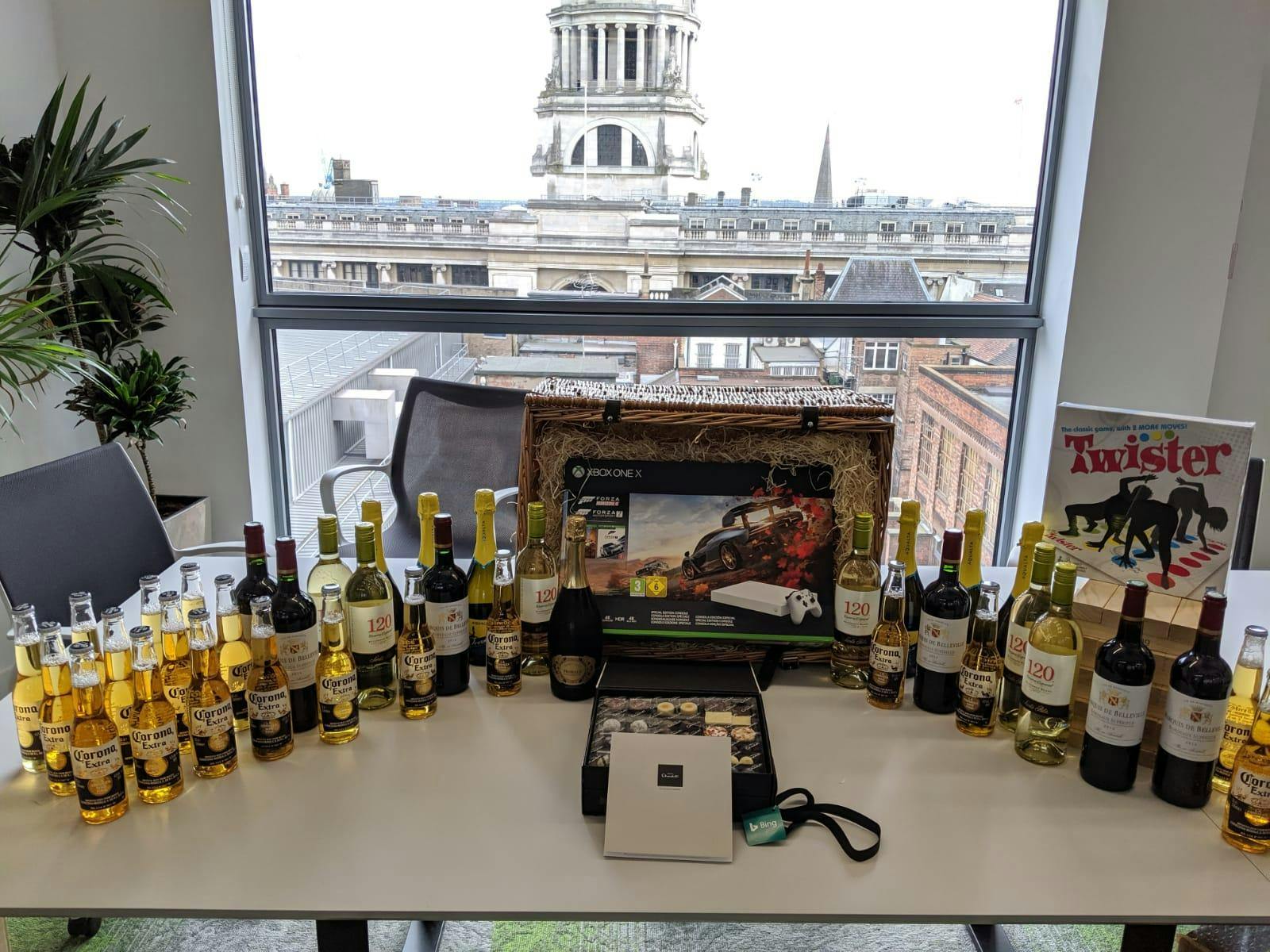 Microsoft Advertising also donated £50 per agency that entered to the Special Olympics charity to empower people in our communities.
A huge thank you to our Microsoft Advertising account manager Lorenzo Facinelli (The King of Bing) for his help and sending us these amazing prizes!
There are so many opportunities for your business to reach its audience through Microsoft Advertising. To find out how we could help your business, or to discuss your existing campaigns and how we can improve them, get in touch today.
---