Impression is often heard talking proudly about its culture, it was one of the reasons why I was eager to join the agency in June 2021. After seeing how many people were saying really great things about this organisation, I knew I wanted to be part of it… and I was also very curious to see if they really did walk the walk!
Within the first week, I had a "Director's Intro", which is a meeting with our Managing Director, Performance Director and Commercial Director. No matter your level, all new starters are invited to this meeting and it's a really lovely introduction and welcome to the business. During this presentation, they spoke about some of their future ambitions. One of those being:
As an employer – we aspire to be a great place to work; to cultivate a great culture; to retain and grow a great team
From my perspective as a relative newcomer to the business, it seemed like they were already living this ambition. Everything that I had seen and heard pointed towards this being a very unique business. One where they don't just say "we are a people-first organisation" but they really are. Everyone is treated with respect, from the MD to our early careers roles and there is a real culture of collaboration and support. The Leadership Team is highly respected and share their knowledge and expertise across the business. The wider impact of every decision and how it might affect people is really thought about and considered, in line with the company values.
Impression has a fantastic external reputation for the services it offers. Just last week we won Best Integrated Campaign for our work with Abigail Ahern, Best Large PPC Agency of the Year and Most Innovative Campaign for our work with Topps Tiles (silver award) at the 2021 UK Search Awards. And so it didn't make sense to me that this organisation hadn't been recognised externally yet for the great work it had also done in creating a wonderful culture and a great place to work!
Within the first few months of joining, one major piece of work that I delivered was Impression's Future of Work charter. This outlines our new Hybrid way of working in a post-pandemic world. Impression doesn't mandate the time that someone has to be in the office but instead, empowers the individual to work from an environment that best suits the activity. Impression has even recently undergone an office refurbishment to align with the Future of Work charter. For full transparency, you can read all about it here.
But that flexibility wasn't just afforded to our working hours; we are very flexible in many other areas too. Therefore it made sense to partner with Flexa, an organisation that verifies truly flexible workplaces so that individuals looking for a genuinely flexible place to work can learn more about the companies which offer that and the roles available. I had no doubt that we would achieve the Flexa accreditation, which is only awarded following an anonymous internal employee survey. I'm delighted to say that we achieved our accreditation with great scores! You can see our company page on Flexa here.
At the same time as the Flexa survey, we also decided to go for the Great Place to Work accreditation. The Great Place To Work certification is based on the direct feedback from employees, provided as part of an extensive and anonymous survey about the workplace experience across five dimensions: credibility, respect, fairness, pride, camaraderie. It is the largest survey conducted in the world in the field of corporate culture. The Great Place To Work® is a research and management consulting company specializing in corporate culture. For more than 30 years and in more than 60 countries, Great Place To Work works with leading companies around the world to identify and build high trust, high performing workplace cultures. Once again, I felt quite confident about our chances for this but the results have absolutely blown me away. As you can see from the images below, we have achieved some incredible scores and it makes me feel so happy and proud that this is how individuals in our organisation feel! As always, there are a few areas we'd like to work on, but our scores overall have been overwhelmingly positive!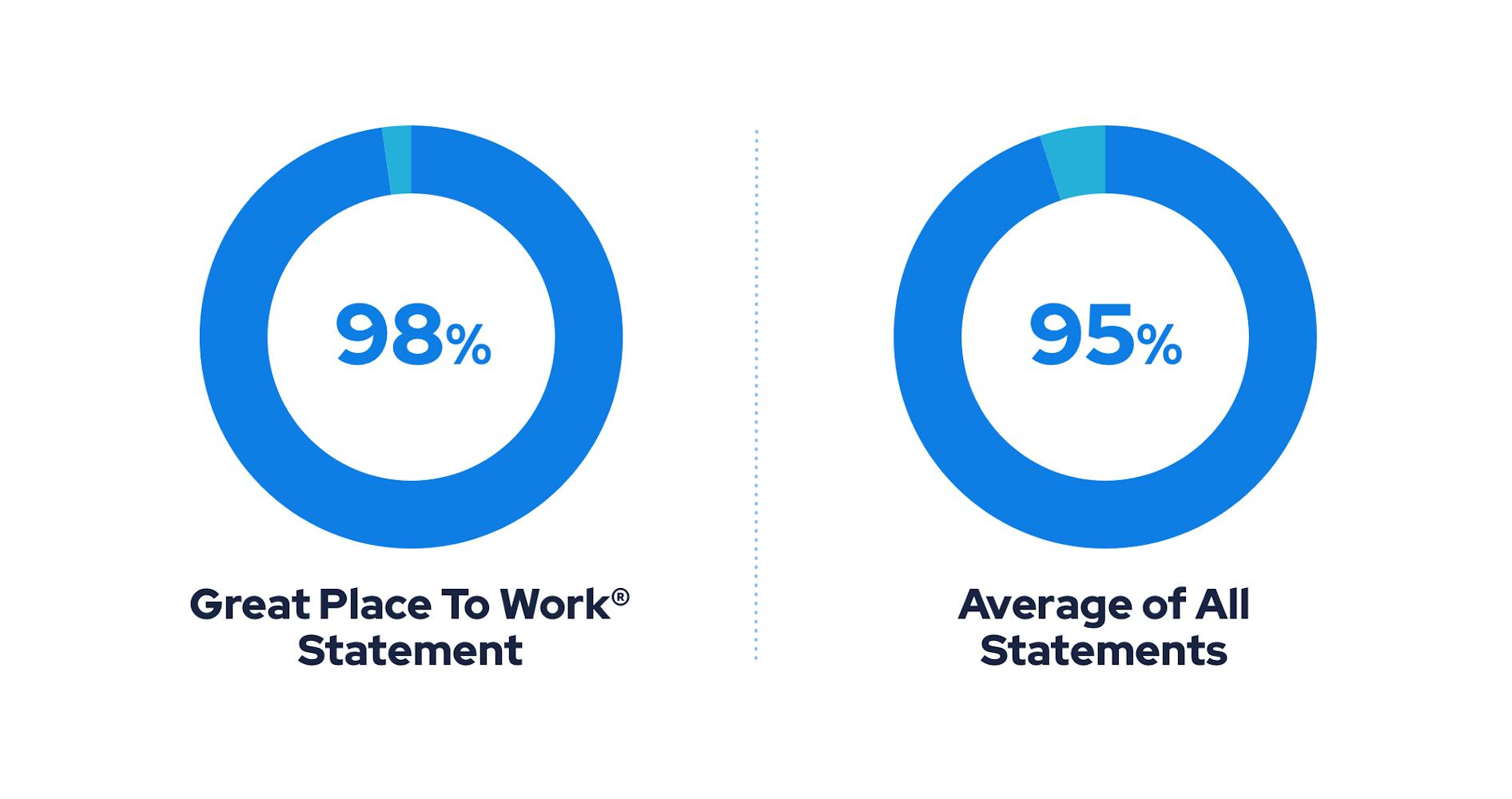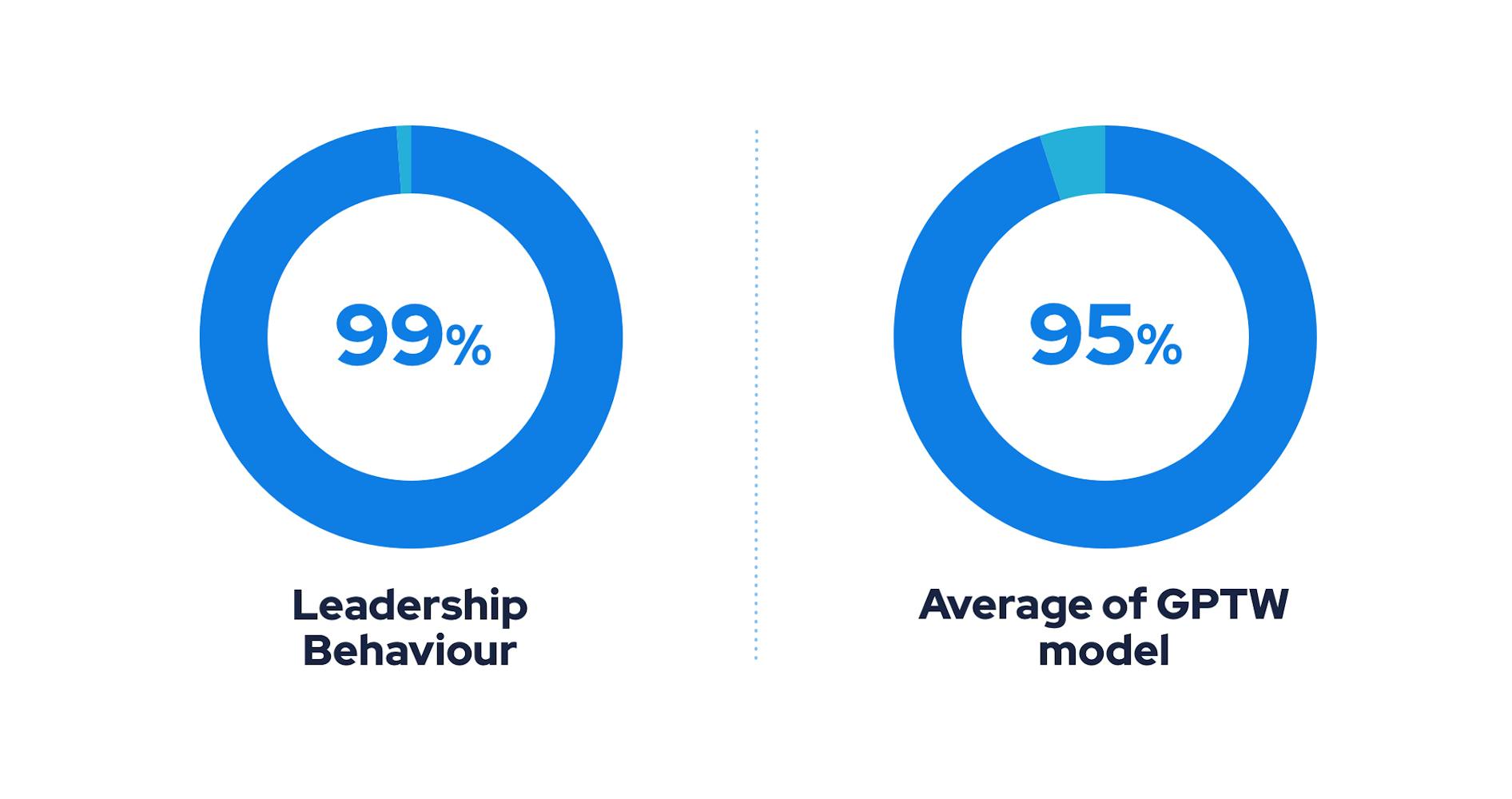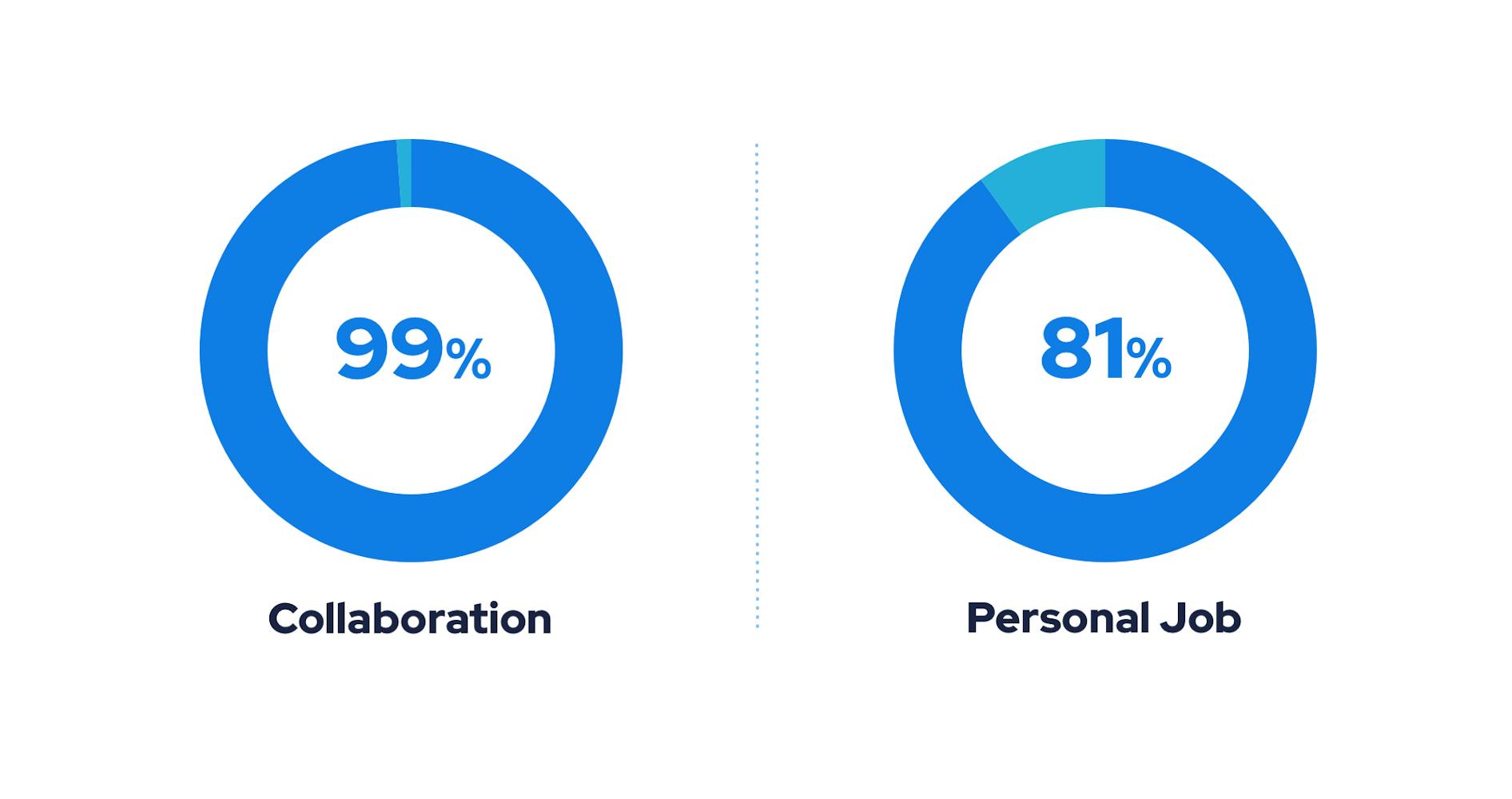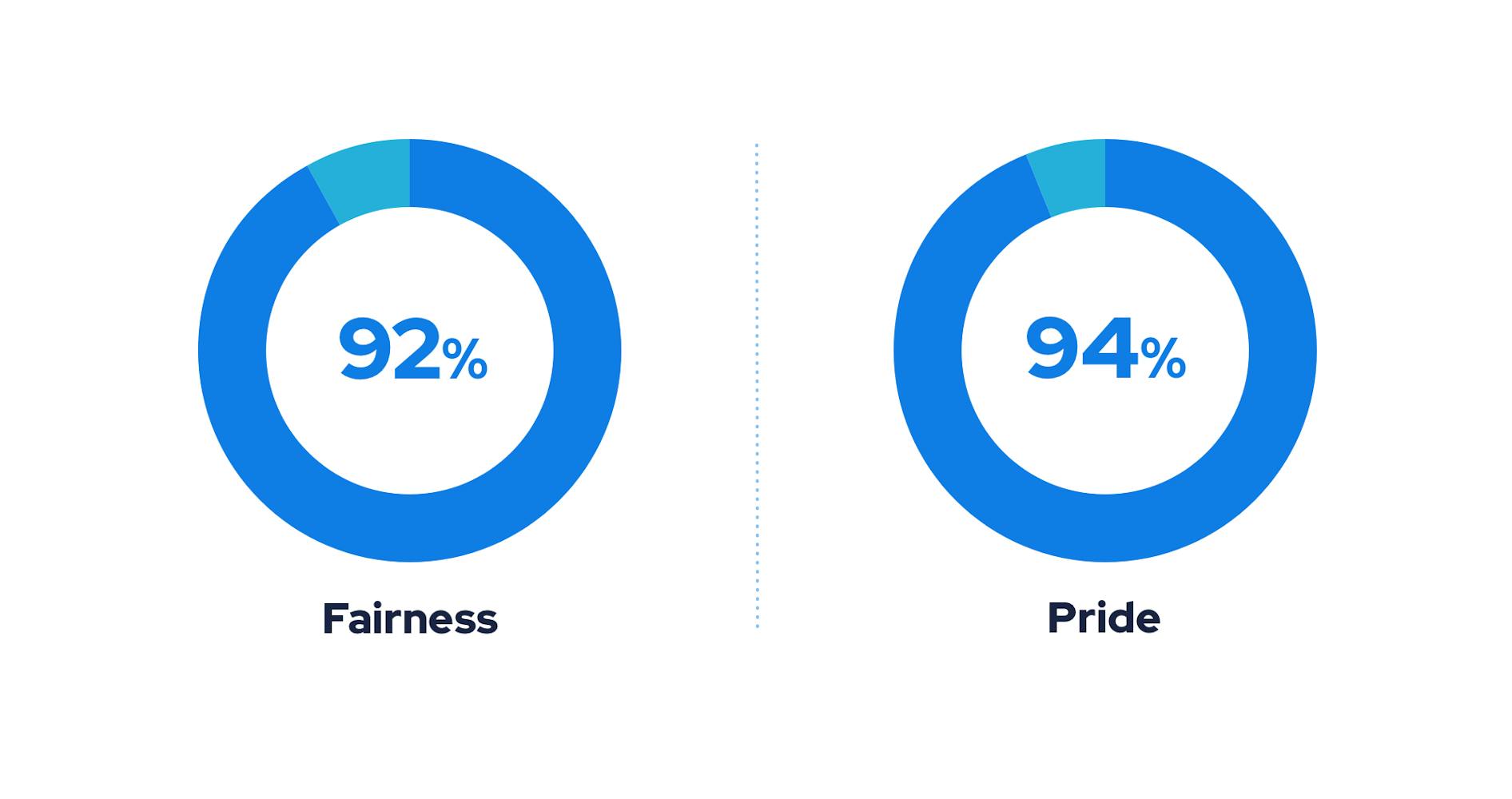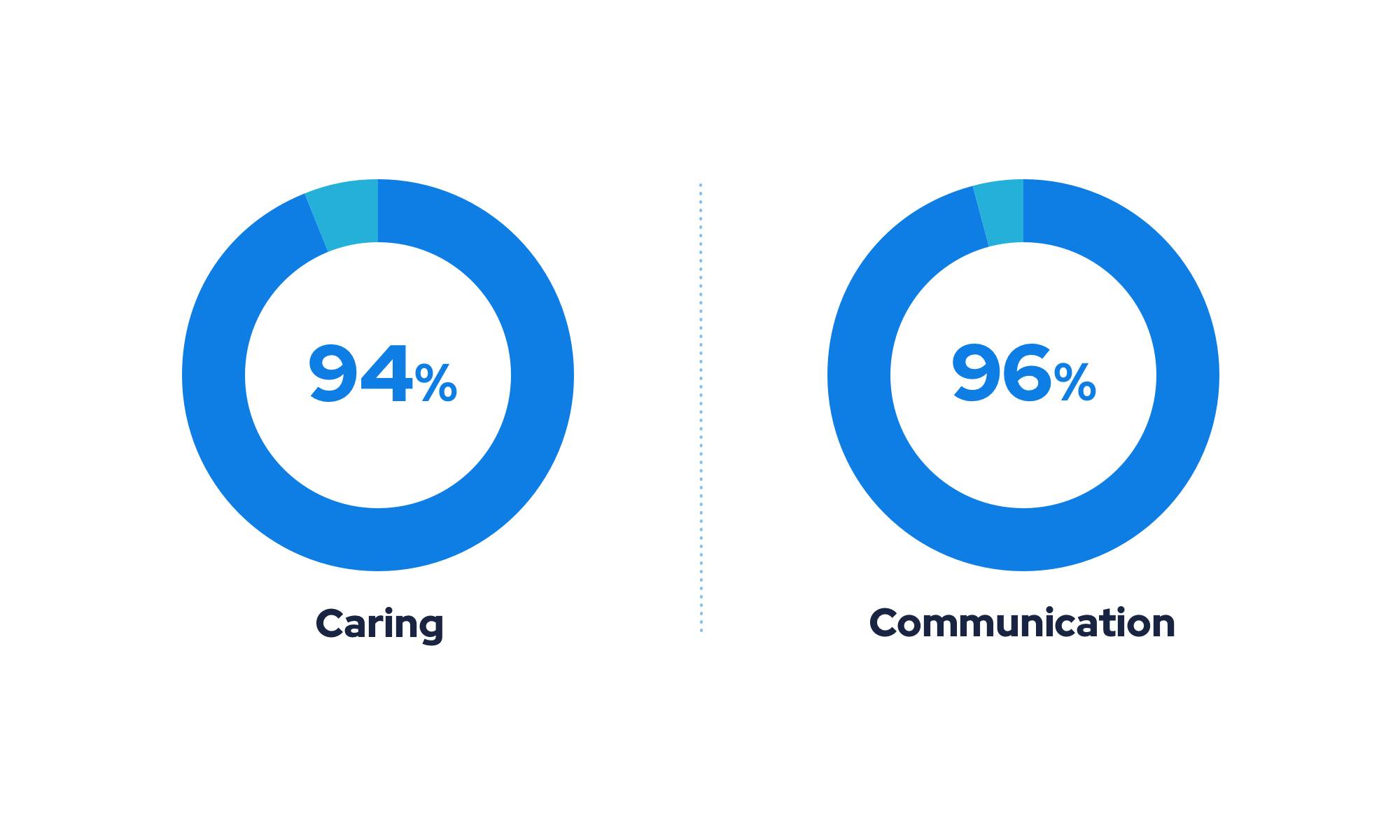 Our next step is to keep building on the great things we are doing; from our supportive culture, to our inclusive policies, to our transparent job descriptions and salary bands.
Want to work for a company that is not only truly flexible but also Great Place to Work certified? Check out our careers page.
---