Kat Kynes is Content and Outreach Consultant at Pole Star Digital. She wants to talk through a campaign which she ran in the past which was not initially successful. Going through her mistakes will help teach us some valuable lessons, so that we don't have to repeat them ourselves, she says. You can follow her on Twitter here.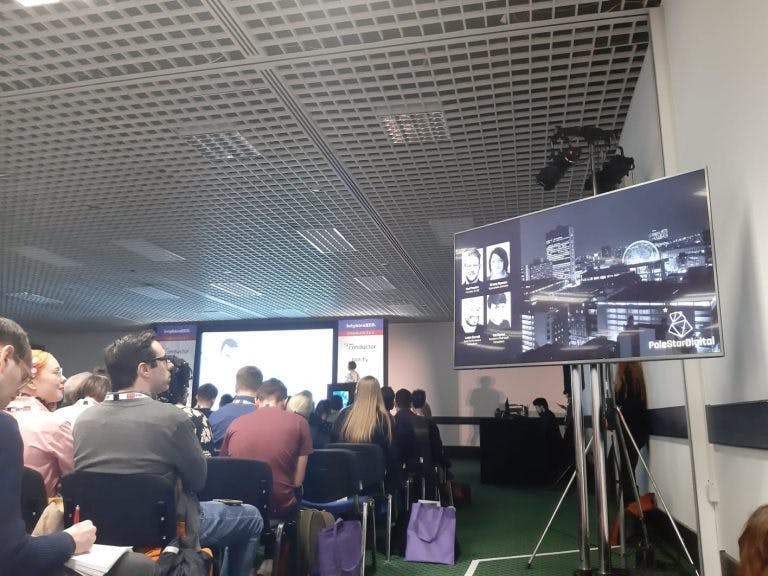 The campaign: we buy any car.com case study
The goals for the campaign were the following:
they wanted to build links towards the free car valuation tool on the site
generate diverse backlinks from relevant high authority domains
Reach the audience: any car owner in the UK
Research and competitors
After research, hey realised that all competitors had similar content
In fact, auto-trader had already used this tools to get links
They knew they had to do something more innovative than just outreach the tool itself
With this in mind, they looked at what was being talked about and saw an opportunity in the driverless car debate.
They looked at google trends and noticed an upward lift in content on driverless cars. Additionally, it was also being covered in the press a lot. The angles that were commonly featured was how people feel about driverless cars.
So what did they do?
they decided to think about what would people do in driverless cars? drive to and from work – surely?
they then took data from he ONS on average commute time: which is 57 minutes in the UK
this means that fully autonomous cars would give us 220 hours of free time a year
Additionally, in the UK we have longest commute in the EU
This got them thinking – what would people do with this additional time? So they went to the source completed a survey. They asked several hundred UK car owners what would they do with the free time in a driverless car. The results showed that:
50% eating and drinking
34% social media
32% socialising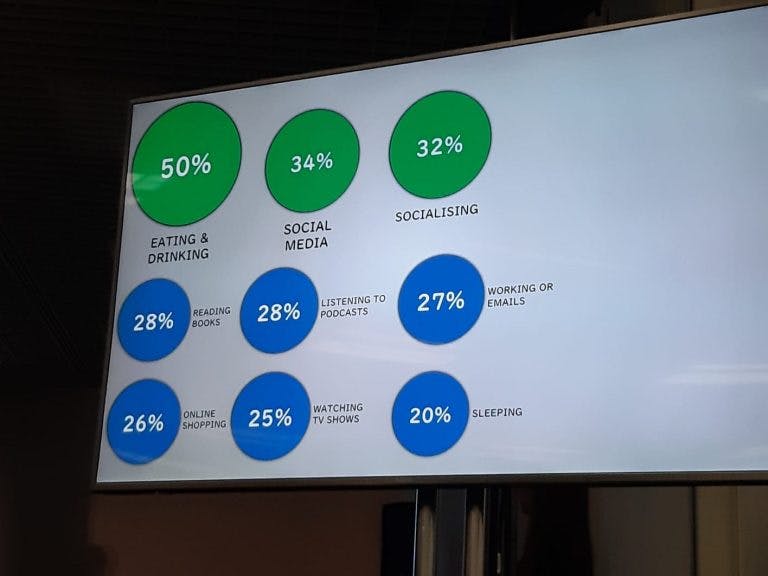 However, the more interesting stuff was around self development: a lot of people said they would learn a new hobby or complete a meditative activity. The most interesting? 10% said the would have sex!
What did they do with this data?
This data gave them the opportunity to look at what people physically could do with this time, not just what they would do.
They did a lot of research and came up with some visualisations on what you could actually achieve in this time. It turns out there's some cool stuff you could do, which included creating visualisation on the following:
watch entire top 100 films on imdb
complete all of top video games from this year
could read 1/3 of telegraphs top 100 novels of all time
you could learn 3000 words in 4 languages – which is 80% of any given language
podcasts – could listen to all personal growth series podcasts in their entirety!
They looked like the following: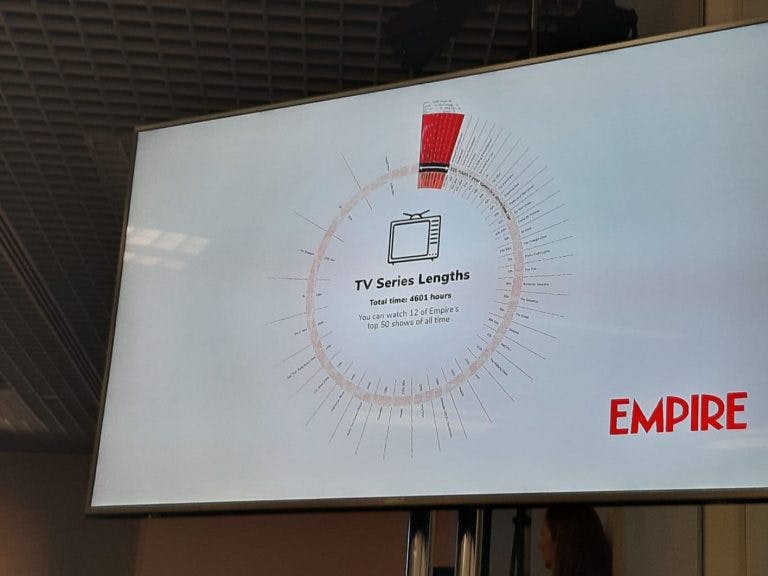 So what happened? Kat says she went through the 3 stages of Winona Ryder..
Firstly, she thought: I am interesting and unusual and have so much to say
She was really excited by the campaigns and got carried away
She created 8 press releases
But there were initial issues which included the following:
Outreach started later than planned
The internal PR team told them not to contact nationals as it would clash with another campaign they were running
Loads of places asked for payment when they begun outreach
Then the client asked: when can we start expecting links? That's when the 2nd stage of Winona Ryder kicked in, from Girl Interrupted: she thought: am I going crazy? The questions going through her head were the following:
She really believed in this content – am I alone in this?
Whats going on?
Why does no one want to feature it?
So what did she do?
She took a step back
She realised they were casting the net too wide
Using 8 press releases was too much!
They also knew they had started the outreach too late – November meant that loads of Christmas features were getting in the way
The PR embargo from the internal PR team didn't help – could not contact nationals
That's when the 3rd stage of Winona Ryder kicked in, from Stranger Things where she thought, "I don't care if anyone believes me!"
The new approach: went back to the drawing board
They then took a brand new approach and looked to restructure the entire campaign. This is what they did:
paused outreach entirely
started again in the new year
worked with the PR team to negotiate that they could work with the nationals
re-wrote the 8 press releases into just two releases
The results?
After going back and changing these key factors, they ended up received coverage in nationals and have even been noimated for an award for this campaign.
What have we learnt from this campaign?
1. Get the content right
Make sure you identify the most newsworthy headline. Qualify the content with journalists prior to content development so you know what they want.
2. Work with internal PR teams
Make sure you identify sites you can and can't contact upfront with the internal PR team. Work out if you can actually work with work with the internal PR team to divide and conquer the outreach.
3. Think outside the box
Don't just go for the obvious publications, who else might be interested?
4. Don't be afraid to get personal
Make sure you target journos who have been writing about the topic. Also, make your pitch relevant as possible to your contact.
5. Timing is everything
One of the main things that hampered this campaign was the timing. Starting outreach in the run up to Christmas is often not the right time. Give yourself enough time and remember that outreach can still continue after the campaign finishes.
6. Don't give up!
Sometimes things don't work out. Keep going. Make sure to manage client expectations but own your campaign at all times, and back yourself. If all else fails, try a different angle. Everything can be repurposed in a different way.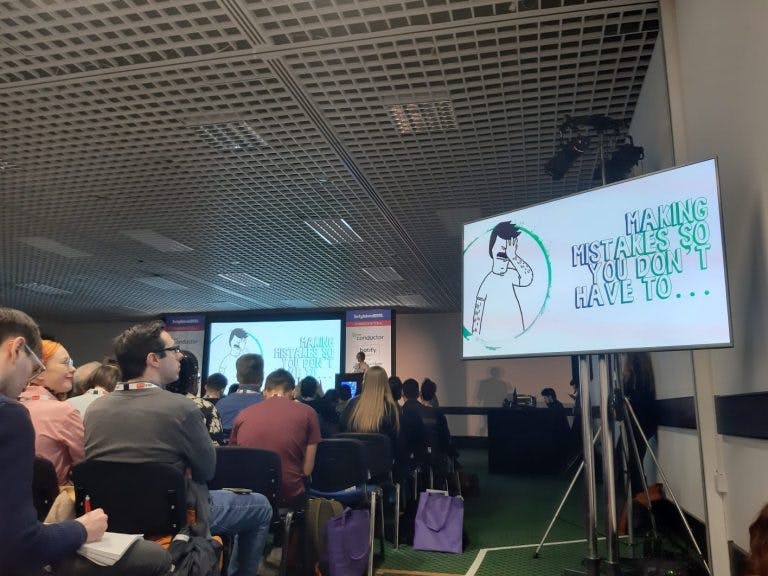 ---