We're immensely proud to announce that Impression won the title of Best Large SEO Agency in Europe at last night's European Search Awards.
The award, which recognises the very best in SEO performance across all of Europe, was presented to us at the ceremony in Prague. The judges said:
"The judges loved how invested this agency is, not only with their clients but also with their team. The culture within the organisation is great, they encourage personal development and invest in future talent, which is key for a growing agency."
This is a huge accolade for us and one for which we are incredibly grateful. It follows another year of fantastic growth, during which we moved into a larger office in Nottingham city centre, recruited yet more staff to our SEO, PPC, PR and web teams, and were shortlisted for more awards, including the UK Digital Experience Awards, to be announced in July.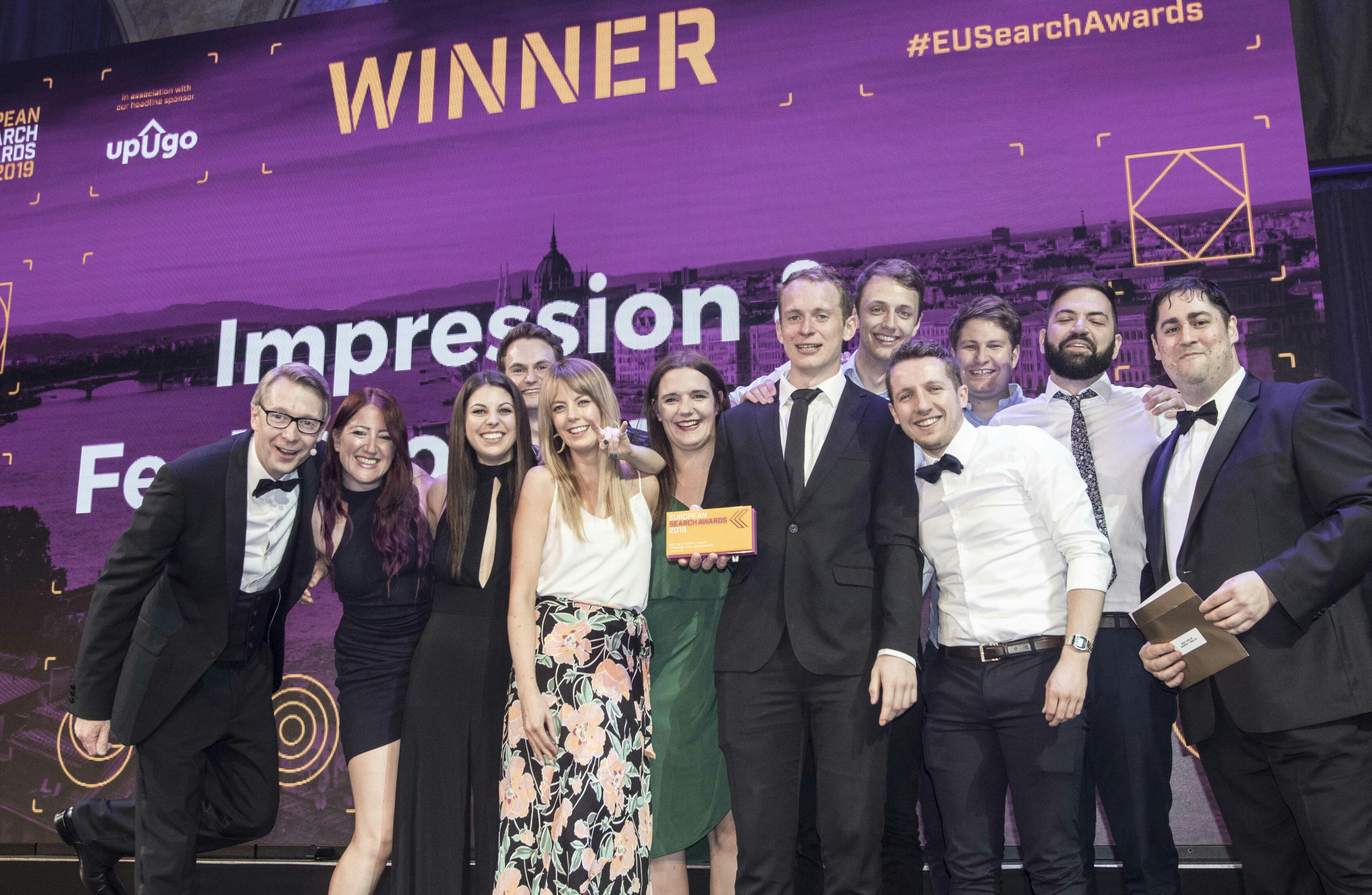 Still recovering from a somewhat enthusiastic post-win party, Impression's Head of SEO Pete Jovetic said:
"Winning the title of Best Large SEO Agency in Europe is huge for Impression. We're 100% dedicated to achieving the best possible results for our clients and we pride ourselves on crafting innovative, creative, data-driven strategies that deliver tangible gains to every business we work with. To have this recognised on an international stage is very rewarding, and testament to the fantastic work of the team we have here. I'm looking forward to the future and people can expect a lot more from Impression."
Shortlisted agencies for the award included Verve Search and Wolfgang Digital. Last year, we won the title of Best Small PPC Agency in Europe at the European Search Awards.
We were also shortlisted for the titles of Best Large PPC Agency, Best PPC Campaign, Best Innovative Campaign and Lauren Capon for Young Search Professional of the Year.
---