Welcome to the latest instalment in Impression's Paid Social Industry Updates blog, where we discuss the latest social media trends to help you stay ahead of the curve. 
Keep reading to discover:
As always, traffic light imagery is featured throughout to indicate the importance of each new update – red denoting a priority update, green representing a less important update and amber lying somewhere in the middle.
Instagram Tests New Full-Screen Feed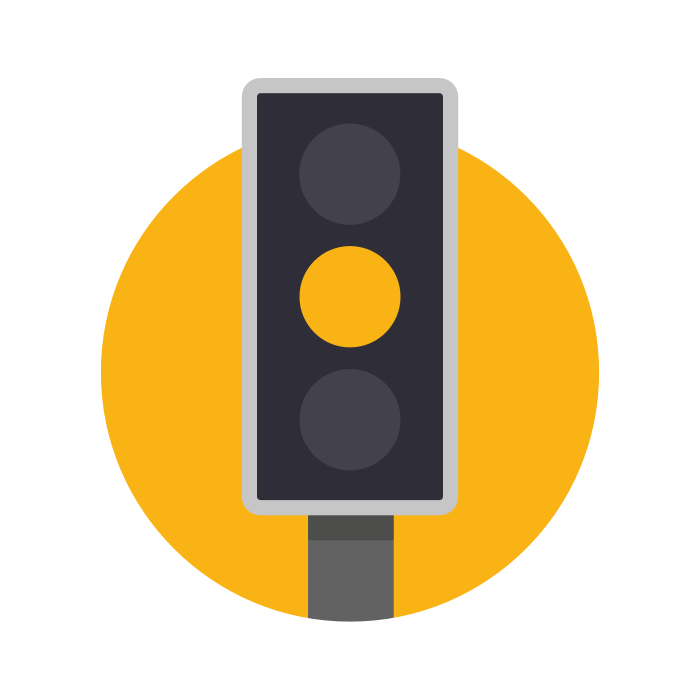 Last month, Instagram launched the initial test of a new, full-screen display of its main feed, drawing parallels with rival social media platform TikTok. 
In the test of the new feed, users could still use the navigation bar to access the Explore tab, Reels and Instagram Shop. The icons to create a post, check notifications and browse direct messages also remained at the top bar, whilst Stories continued to sit at the top of the feed.

After announcing its decision to invest more heavily on Reels in February, it's not surprising that Instagram is choosing to align its main feed with the video format – continuing its shift from a photo sharing platform into a more interactive video-centric experience.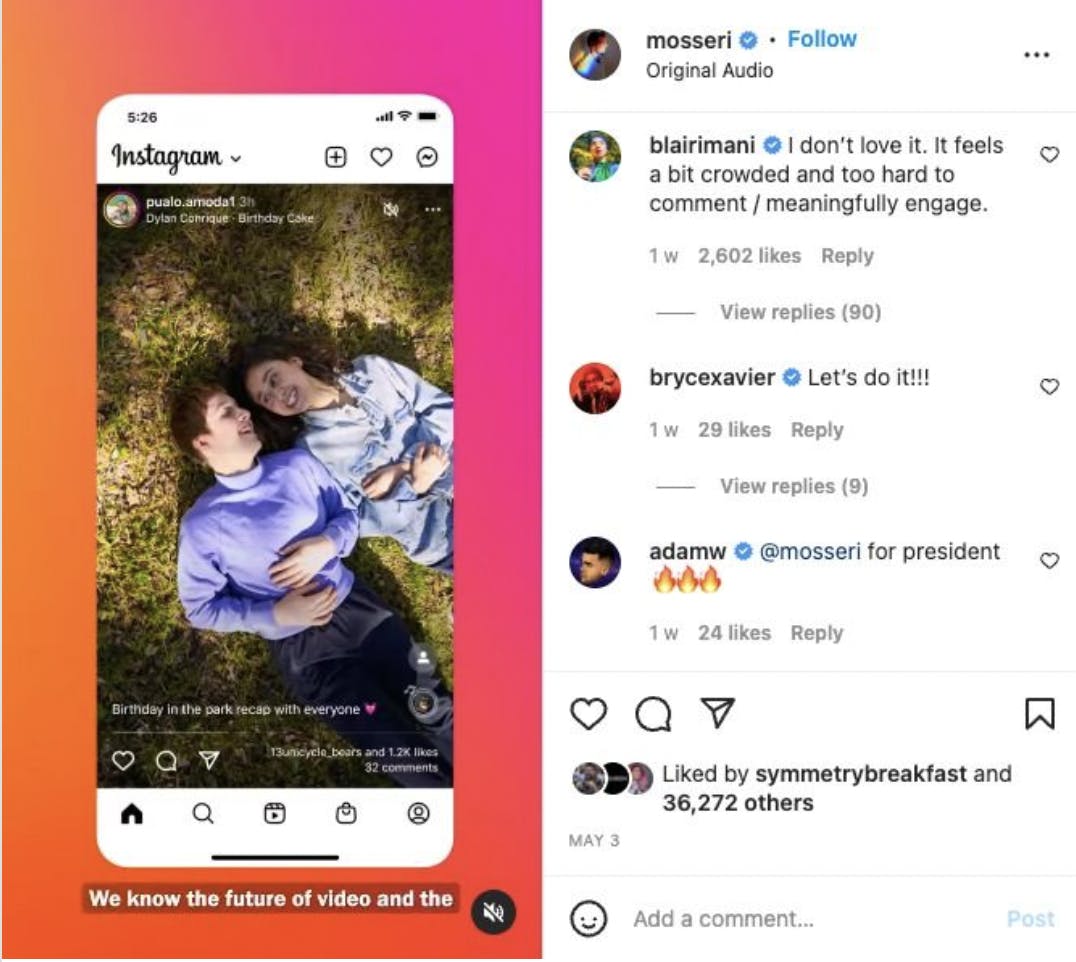 What does this mean for me?
It's clear that Instagram has some technical aspects to smooth out before officially launching the feed update – some users reported difficulties reading captions as they were overlaid onto posts, whilst others disliked the majority of their feed being taken up by recommended content. However, this may provide opportunities for advertising on the platform if the amount of sponsored content within the home feed increases; boosting ad reach as a result.
Crucially, ads filled the entire screen within the update, which may bring opportunities in increased ad engagement – particularly as the current style of continuous scrolling was replaced by a 'stop and start' style consistent with TikTok, making it more difficult to scroll past in-feed content.
As Instagram continues to make Reels 'a more central part of the experience', building ad creative optimised for video is going to become more and more important. If you don't have the capabilities to create video content, consider incorporating gif animations into ads and building slideshows from static imagery. Advertisers may also want to start considering how to best-optimise their current ads towards the full-size, reel style format ready for the new update. 
Another key consideration for marketers is the ad content itself. With all content being displayed seamlessly within a full-screen display, will Instagram follow in the footsteps of TikTok – with authentic style ads seeing higher engagement? According to Nielson, ads that are perceived to be more authentic on TikTok receive higher engagement across likes, comments and shares. For this reason, marketers may also want to review how their ads can be adapted to more seamlessly blend with non-recommended content. 
It's not clear when this new full-screen feed will officially launch, but the test is a clear first step towards the revolution of Instagram. 
TikTok Launches New WooCommerce Integration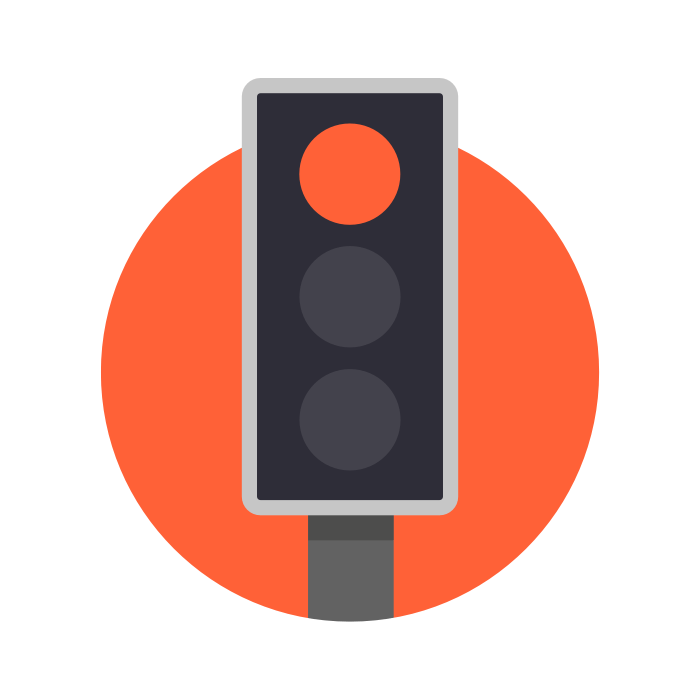 To further enhance its online shopping capabilities, TikTok has announced a new WooCommerce integration. The integration will allow brands to connect their product catalogs to TikTok, unlocking catalog-based ad formats including Collection ads and Dynamic Showcase ads. Advertisers will also be able to activate TikTok pixel tracking to better measure campaign performance and create ads, all from the WooCommerce dashboard. 
The new integration may not be available to all users yet – TikTok recommends contacting your representative to discover whether your account has access. However, if you do have access, you can learn how to set up the integration here.
What does this mean for me?
Whilst TikTok currently provides a similar integration with Shopify, the new feature is a key step towards expanding its social commerce capabilities, presenting new opportunities for brands to drive revenue from in-platform purchases. According to TikTok's own studies, 48% of users have discovered a product or service on the platform and immediately bought it at least once in the past year. 
The key opportunity here is to take advantage of TikTok's Dynamic Showcase ads, which become available once a product catalog is connected. Introducing these ads to retargeting campaigns will enable brands to generate a higher volume of purchases from high-intent users, by reminding users of particular items they interacted with via your website or app – encouraging conversions as a result.
These ads are also available for prospecting campaigns, using TikTok's highly personalised algorithm to recommend relevant products from your catalog based on prospects' behaviour and interests. By showcasing specific products tailored to users' behaviour on the platform, this creates great opportunities to drive purchases from new audiences.
Instagram Tests New Stories Display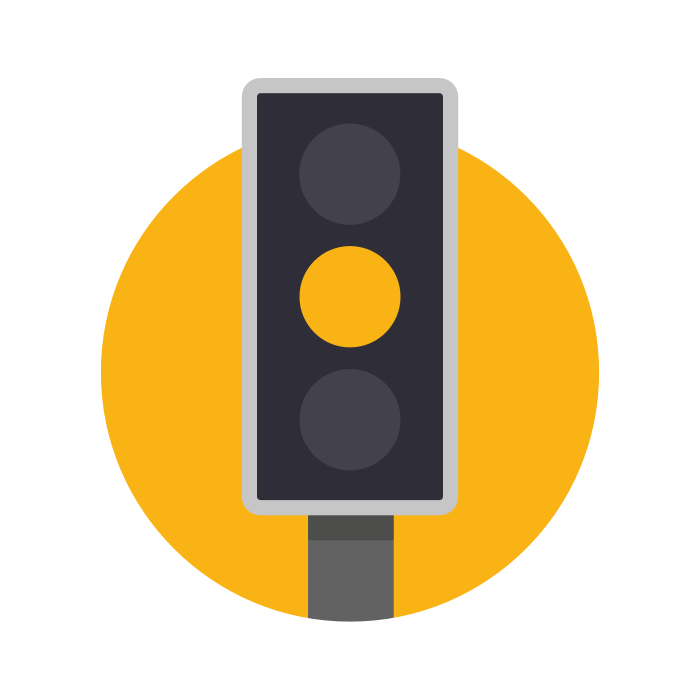 Over the last few weeks, Instagram has been testing a new Stories feature that hides Stories after a certain number of frames.
 As reported by some social media users, Stories are displaying for the first three frames only, followed by a 'show all' prompt which allows users to view all Stories available if selected. If users choose to ignore the prompt, Instagram switches to the next Story. As a result, any Story frames beyond this may see reductions in reach.
What does this mean for me?
Although it's not clear what impact this will have on Stories ads placements, it may be worthwhile considering the length of video assets when reviewing future ad content on Instagram.
Whilst this may be limiting for some advertisers, it's worthwhile noting that the recommended length of a video ad is 15 seconds or less – which is the same length of a single story frame. As a result, this limitation may encourage brands to shorten their ad content and see improved performance as a result of increased engagement.  
What's more, video ads longer than this are automatically split into 1, 2 or 3 cards by Instagram, with a 'keep watching' prompt displayed after either card, depending on the viewer and their habits – which doesn't sound too dissimilar to the current Stories trial. As it stands, the trial doesn't feel concerning, but we hope to hear more information on the update soon.  
Meta Announces New Ad Tools for WhatsApp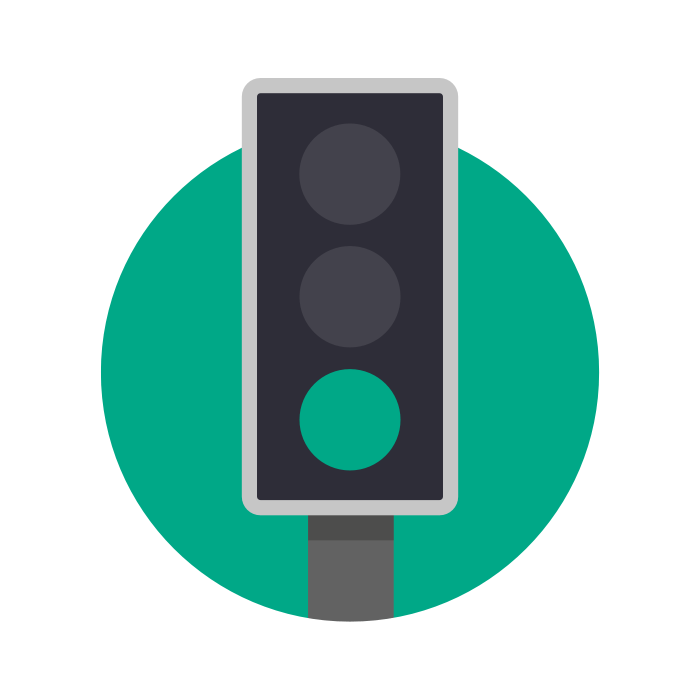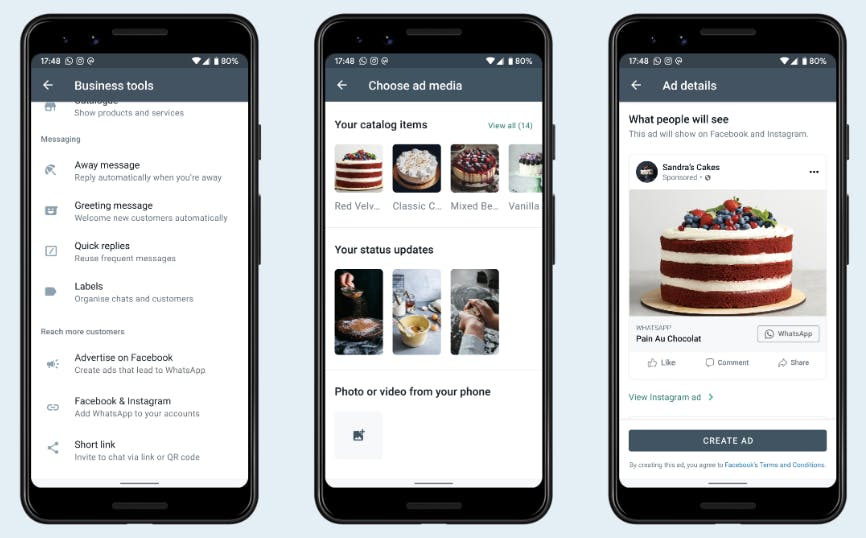 Following research that nearly 71% of users want to communicate with businesses in the same way that they message friends, Meta has announced a new way to create Facebook and Instagram ads that start a WhatsApp chat.
Currently, if marketers want to create ads directing users to WhatsApp, they have to do this using Ads Manager, which involves a lot of app-switching. However, with the new update, marketers will soon be able to create ads directly in the WhatsApp Business App.
It's unclear when the new update will be launched in the UK, however Meta has confirmed that it will be 'starting soon'. 
What does this mean for me?
The key benefit of this update is a more streamlined, faster ad creation process for marketers. The middle element of app-switching between Whatsapp and Ads Manager will be removed, making it easier to create ads on Whatsapp.
This provides big opportunities for businesses wanting to reach prospects who are already displaying an interest in their brand, moving them from the consideration phase into action by facilitating these connections. The update will particularly benefit local brick and mortar stores and smaller businesses that rely on enquiries to drive purchases.
Look out for our next blog post in July for more paid social industry updates to inspire your paid social strategy. Can't wait? Get in touch to discuss your paid social campaigns. 
---