The UK economy is in recession – there are no two ways about that. The main priority for businesses in the immediate future is understandably surviving the 2020 recession period. But with the European Commission predicting a significant bounceback in 2021, business owners should also be aware of the upcoming opportunity for long term business growth.
In that case then, how do you set up your PPC accounts for success in a time of economic uncertainty? How can you look to increase sales during a recession without breaking the bank?
Google might try to convince you that the best thing to do is to increase budgets and turn on Smart Bidding. Firstly, that's unlikely to go down well with your boss who's looking to save money during the recession, and secondly, there are much wiser things that you can do within your existing PPC budget right now.
Here's a summary of what's been happening so far in 2020, what you can expect over the coming months, and actionable steps to keep your PPC account thriving throughout this turbulent time.
Monitor consumer spending habits
With more people staying at home, we've already seen consumer trends start to adjust.
In China, mobile phone usage rose by 19.7% from the start of early January to mid-February when workers were quarantined. While some of this increased activity can be partially explained by the timing of the Chinese New Year, this behaviour was then mimicked by other countries as they too went into lockdown.
Not too far away in Singapore, online shopping tendencies have also shifted.
"[Shoppers] have been buying 4 to 10 times more food staples, 3.5 to 5 times more paper products, and 2 to 6 times more personal care and household cleaning supplies,"
Now would be the perfect time to ensure your website works well on mobile devices.
Google's Mobile-Friendly Test is a simple way to find out if you have any issues with your website and will provide you with a report on what needs fixing if anything.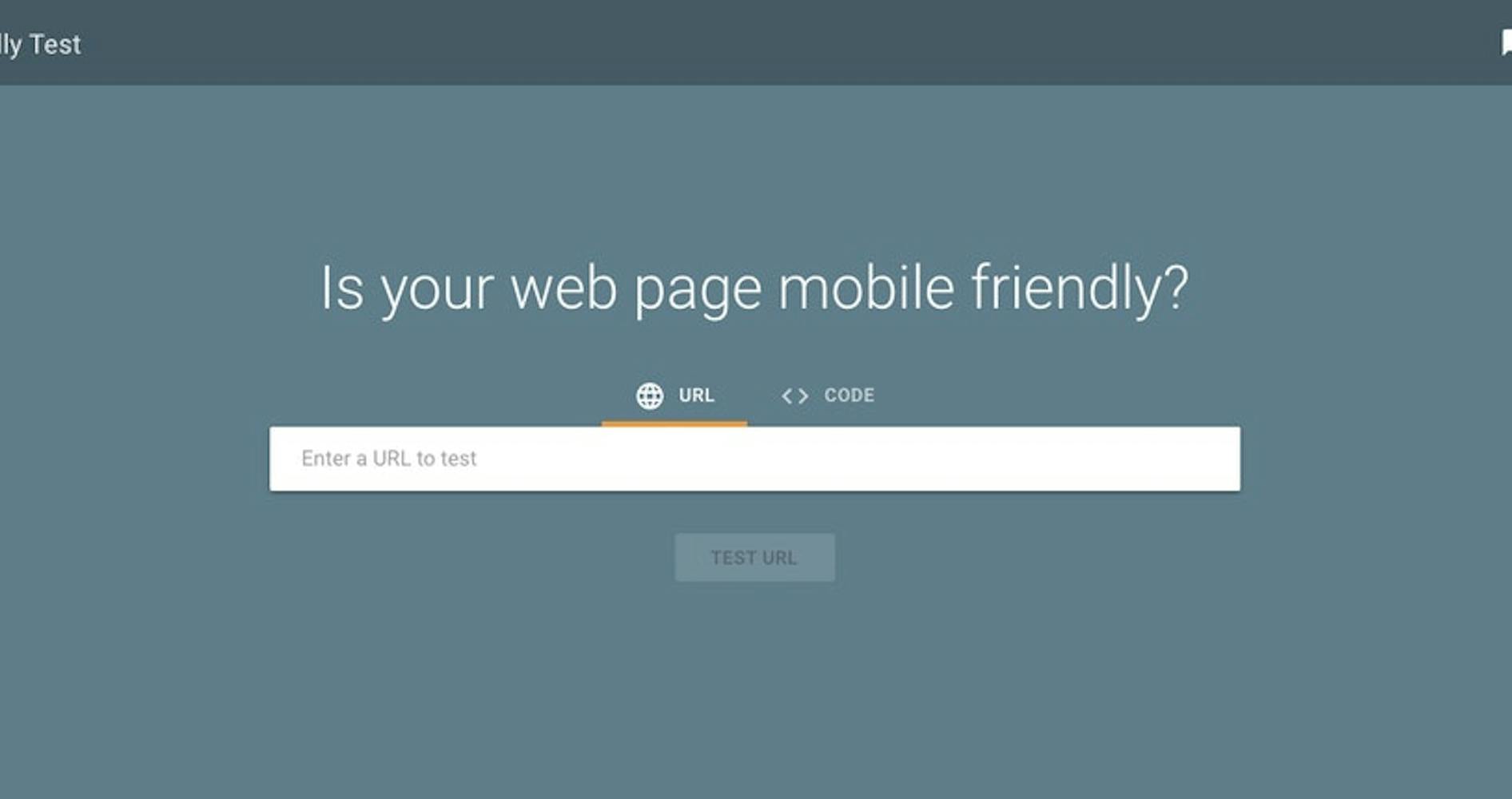 It may also be advisable to split your campaigns by device type if you haven't done so already. This will allow you to control how much media spend is going towards mobile devices and alter this figure depending on your goals.
Maintaining media spend
During a recession, many businesses decide to pull back on marketing spend. Although it is a difficult time for some, keeping up PPC strategy throughout the recession will allow your business to be in a good place when things start to improve. In fact, history has shown over and over again that the businesses which keep advertising and don't pull back as heavily tend to gain a huge advantage over their competitors and bounce back far quicker, often with an increased market share.
The key to surviving a recession is exploiting your USPs, remaining adaptable, and leveraging any advantage you have over the competition.  It's important to remember that in times of global crisis, pretty much everyone is in the same boat and it's highly likely your competitors are also struggling with the same challenges.
Having said that, there will be some sectors which will likely see an uptick in business – for example, those who sell PCs, laptops, and games consoles; online course and digital training providers; and SaaS companies to name a few.
Being at home could be just the excuse that many people need to buy the fixtures and fittings that they've been dreaming of, especially if the trip abroad is looking less likely this year. Companies that sell home furnishings or other home improvements have already seen an uplift in business and this is likely to continue over the coming weeks and months.
Regardless of whether your industry is taking a hit or seeing a boom, if you invest in digital marketing channels now, you're more likely to find your business in a much stronger position in the better times ahead.
Bidding changes
Expect some volatility in CPCs while there's a lot of uncertainty. At this stage, it's even unclear in which direction the average cost per click will go.
Some people are expecting average CPCs to go up…
"I wouldn't be surprised if CPCs have gone up in some verticals if search volume is down and everyone's desperately competing for fewer clicks."
…and for others, they're already going down:
"I work in the higher ed field, CPCs have been plummetting along with search volume the past 7 days. Many competitors have pulled out entirely. We've just been watching CPCs, impressions, and daily spend drop for days now."
For some marketers, average CPCs are remaining the same despite a drop in traffic levels.
"Clicks in general [have] dropped like a rock for me. CPCs appear to be consistent, but I can't get in front of enough people to really tell anymore."
The important thing is to be mindful that things could change very quickly. Keep a close eye on your account performance and adjust bids and bidding strategies accordingly.
Recommendations
To give credit where credit is due, Google's Recommendation tab often gives some good advice on ways to improve your account. However, in a fast-paced PPC landscape like the one we're currently seeing, for the time being, it's probably a smart idea to ignore any "Bids and budgets" recommendations which will result in you increasing your spend.
The vast majority of recommendations in the following categories, however, could improve the performance of your account without necessarily increasing how much you're spending:
Ads and extensions – suggestions to maximise the performance of your ads
Keywords and targeting – various ways to reach more people who might be interested in what your business has to offer
Repairs – simple fixes for issues in your account
Ad suggestions – variations of your existing Search ads that may improve click-through rates
Proposed changes – campaign drafts and experiment suggestions to boost your campaign performance
If any of these recommendations make sense for your account, you can apply them quickly and easily from the Recommendations tab.
Dismissing recommendations
Recommendations that you don't want to follow can be easily dismissed. If needed, dismissed recommendations can be found once again by clicking on the grey "Dismissed" button.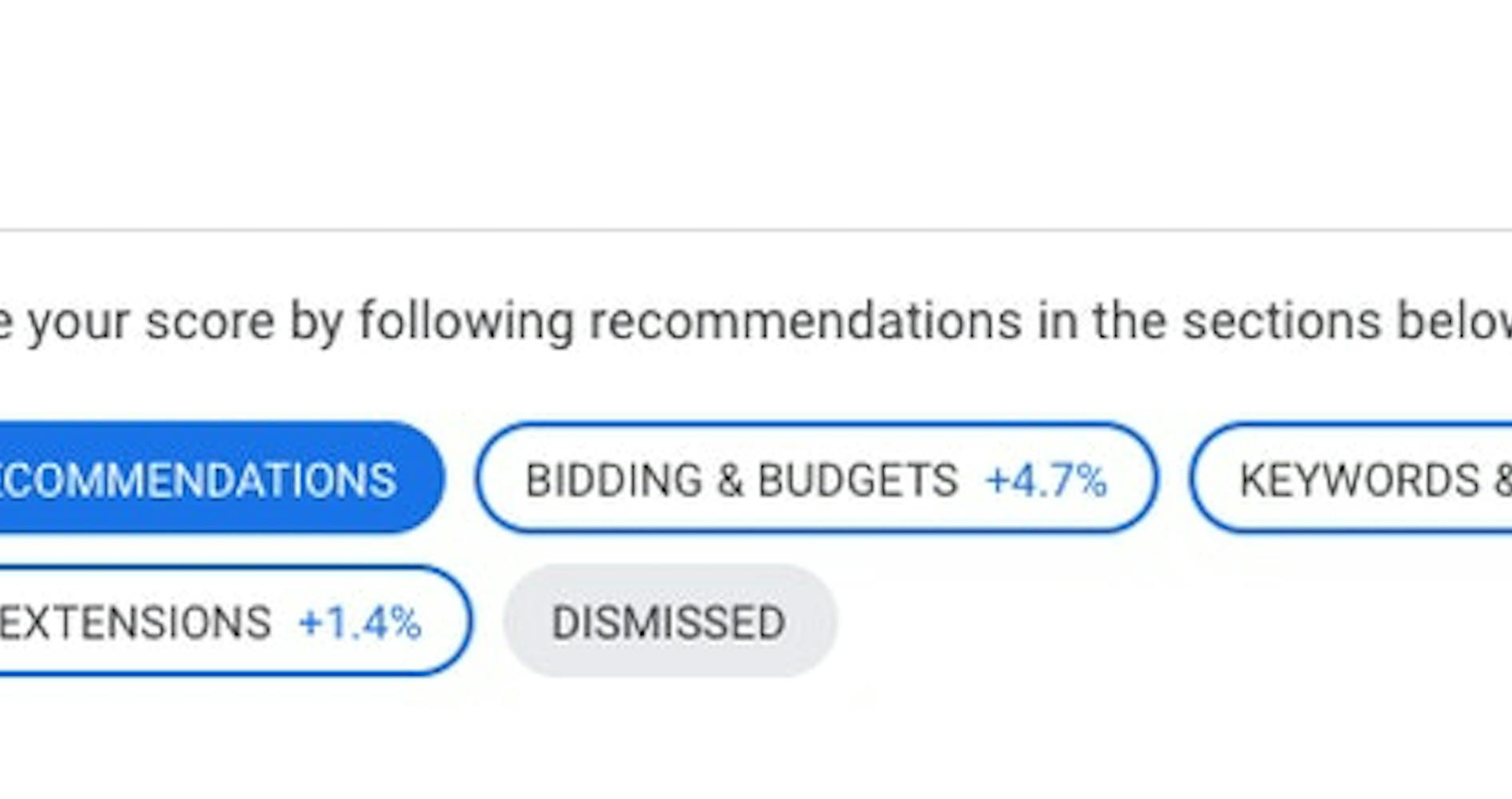 Optiscore
You can improve your optimisation score (aka "optiscore") by dismissing any recommendations that you're not going to follow.
Although a high optiscore won't directly lead to better results, it can be handy to help you estimate the general health of different aspects of the account and where you need to focus on in order to drive more growth.
Negative keywords and placement exclusions
We unfortunately now live in the world of the "infodemic" – a time where simple solutions for problems are hard to find amongst an excessive amount of information.
One thing that we can all do to help – and simultaneously reduce wasted media spend – is adding appropriate negative keywords to our accounts.
If you don't already have a general negative keyword list or brand safety list that you can apply to your campaigns to eliminate references to pandemics, crimes and economic crises, today would be the perfect time to start one.
Jeremy Krantz has put together a collection of negative keywords to get you started. This is a solid list that will stop your ads from showing for anything related to the recent disease outbreak which is currently all over the news.
For a more general, categorised list, few will beat Chris Mechanic's 2,000 word+ selection. It has everything from curse words to B2B-specific keywords and even a specific list to weed out job seekers.
Simply add any irrelevant words or phrases to your negative keyword list, apply the list to the campaigns in your account and your ads won't show for any searches containing these words.
Placement exclusion lists
As far as Display placements go, you can stop your display ads from displaying on news websites by creating a Placement Exclusion List. A good place to start would be with Zato Marketing's list carefully compiled by Kirk Williams and his team.
Reaction from advertising networks
Google, Facebook, Microsoft Advertising, Twitter and YouTube have already taken measures to restrict misinformation including:
This list is likely to change as time goes on. Google has also said that Google Ads Help and Google My Business Help will be limited for some time, so it may take a little longer to get support.
We will get through this
There are a number of things that you can do to keep your PPC account thriving throughout this turbulent recession period.
To summarise:
Mobile phone usage is likely to increase. Split your campaigns by device to control the spend going into each device type
Check to see if your website is mobile-friendly. If not, make the necessary changes to improve it
Maintain media spend where possible. Keep up your PPC presence in order to put your business in the best position possible when the situation improves
Monitor average CPCs. Adjust bids and bid strategies if you see them start to rise without an accompanying increase in account performance
Implement Google's recommended Recommendations. It's advisable to avoid any from the "Bids & Budgets" section for now that my lead to increased spend
Dismiss unwanted recommendations. By dismissing the recommendations that you're not going to use, you can increase your optiscore and have a better estimate of account health
Update negative keyword lists and placement exclusion lists. Ensure you are negating any search terms which contain words or phrases related to pandemics, economic crises or crimes in order to protect your brand and your budget
Advertising networks are blocking certain keywords and products to avoid spreading misinformation. There will also be limited access to Google support (e.g. Google Ads Help) for the forseeable future due to increased demand
There's a lot to take in here, so if you'd like some advice or support, feel free to get in touch.
When times are good, we forget there will be bad times. When times are bad, we forget there will be good times.
We will get through this. Please do what you can and, for goodness sake, wash your hands.
---