Social media has been so quickly adopted that it's really hard to remember what life was like before. 
Forget Instagram and Snapchat, did you know that Facebook only released its mobile app in 2010? It was pretty basic, with a clunky layout and very few sponsored ads. Here's a reminder of what we used to have to put up with…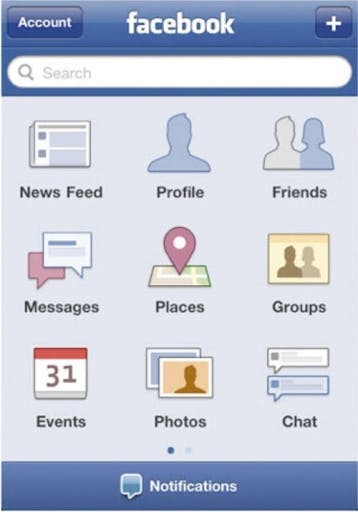 Thankfully, things changed! As the platforms' user experience improved, monetisation quickly followed – and so the opportunity in paid social has exploded over the past decade. As the 2020s begin, here's 3 trends to keep an eye out for, and tactics to make sure you stay ahead of the curve.
Storifying
Ephemeral content features like Instagram Stories seem like they've been around forever, but they've actually only been around since 2016! Stories are usually short image and video content, which last for 24 hours before disappearing from public view.
Snapchat slightly pre-dates Facebook's features, with Snapchat Stories gaining popularity around 2013 and arguably spawning a host of copycats, including Stories on Facebook, Instagram, Youtube and more.
Stories aren't just another placement among many, but signify a shift from websites designed for desktop use (think early Twitter and Facebook) to truly mobile-only experiences that people can access whenever, wherever thanks to the rise of smartphones, apps and mobile data.
Lots of marketers cite this mobile-only immediacy leading to shorter attention spans, hence the popularity of ephemeral content. On a deeper level, there's been a backlash against Insta-perfect content, which means that Stories often are more playful, innovative and engaging than carefully curated in-feed posts.
According to Hootsuite's 2019 report, 64% of marketers either already have incorporated Instagram Stories into their strategies or plan to.  
To best develop your 2020 Stories ads, try:
Using vertical-optimised creative. We've seen great results when using bespoke Stories creative that takes up the entire screen, rather taking the easy way out and just ticking the box to replicate your in-feed content. In the screenshots below, the slideshow performed 130% better – which would you rather click on?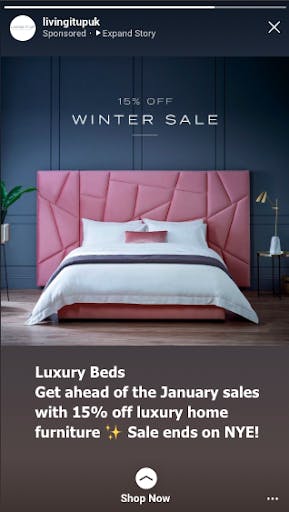 Keep it casual.

Don't over-design your Stories ads with lots of text, voiceovers and graphic design. We've found that high production values don't necessarily guarantee a better ROI – being creative and engaging is more important.

Stay agile. New Stories placements can be hit and miss, for example Facebook's Stories haven't not been embraced by users and brands to the same extent as Instagram. As a user, you may get annoyed with Facebook prompting you to use Stories But, as an advertiser? Early adoption can't hurt – test and see what the results tell you. If it's a less crowded placement, then you may be surprised at the ROI compared to Instagram Stories
Trust and Transparency
2018-2019 was a time of reckoning for the social media giants. The Cambridge Analytica scandal brought shadowy advertising tactics to the attention of governments, as well as individuals, and after hearings by the US Congress and UK Parliament, Facebook faced unprecedented pressure from all sides to improve security, transparency, and accuracy.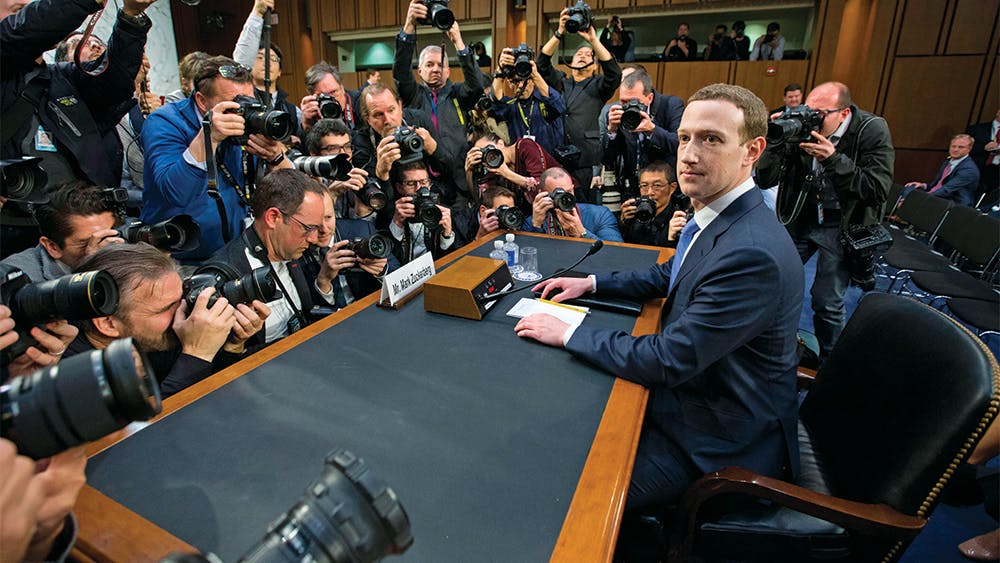 (Vox)
Twitter had its own issues, including attempts to resolve the surge of bots on its platform, purging millions of fake accounts and banning political advertising altogether in 2019.
Less newsworthy, but still interesting, is the rise and fall of influencer marketing. This marketing in its current form was barely on the radar back in 2010, but now it's started to decline in popularity.
A standout example of influencer marketing gone wrong was this this viral Listerine influencer campaign – can you spot the tortilla wraps bizarrely posing as pancakes?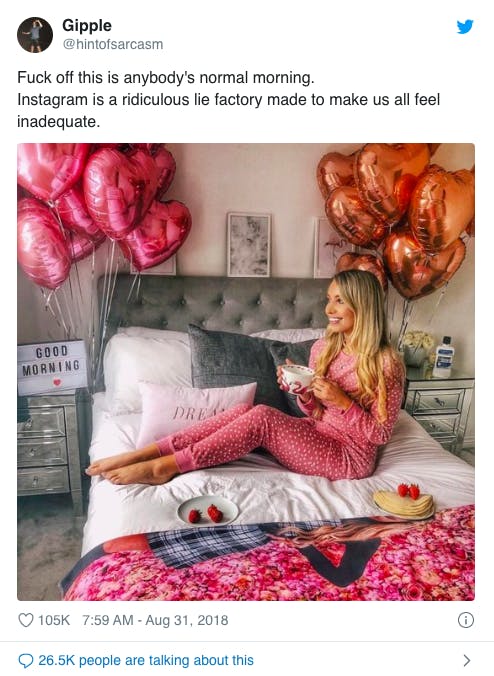 It got press for all the wrong reasons and highlighted most people's scepticism of brand advocates (The Drum).
The tide has started to turn, with ASA regulations catching up with the boom in influencer marketing in 2018 to ensure that #sponorsed content and #gifted products are acknowledged. 
As social media advertising as an industry matures, we expect to see increased regulation. Marketers should keep an eye out for:
Increased decline in the trust of social media companies (see Edelman's 2018

Trust Barometer

)

Swing back to users being influenced mainly by immediate connections (friends, family) and trusted news sources (national and local news outlets)
We should first and foremost focus on doing things properly: working with ethical companies; abiding by local regulations; promoting transparent ad practices. Sustained change by people in all parts of the paid social ecosystem is the only way user trust in social media will be renewed.
To start with, in 2020 try these tactics to encourage people trust your paid social advertisements:
Highlight genuine user reviews
Ensure your privacy/cookie policies are up to date
Review retargeting audiences – set a sensible time period for holding onto custom audience data
Leverage your employees as expert spokespeople over influencers
Expansion of social media commerce
Welcome to the future – where customers can go from initial awareness, to purchase via fingerprint scan, without leaving a social media app or even entering card details.
New and evolving technologies may help to bridge the gap between social media and commerce, particularly among younger demographics. Instagram's shoppable posts now allow buyers to go directly from awareness to conversion without having to leave Instagram (Adweek).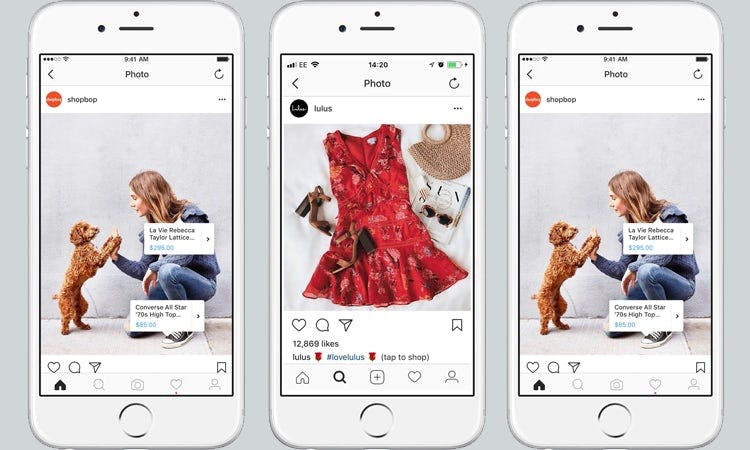 On Facebook, Marketplace has quietly risen in popularity by streamlining the process of listing and selling items on social media – according to CNET Marketplace is "now used in 70 countries by more than 800 million people." 
Pinterest's parallel growth, which led the way in conversion by introducing Buyable Pins way back in 2015, continues to drive purchases. 55% of Pinners using the site to find and shop for products.
However, there has been the potential for a full-funnel function via paid social for a while now and not much has changed. Both brands and users have been slow to adopt and most still prefer to head to a website to purchase (Econsultancy).
Looking across to China may help us predict what's coming up for paid social ecommerce advertising. 
China's Gen Zers are more swiftly adopting social commerce with over 70% opting to buy direct from social. WeChat is the dominant social media app for with over billion monthly active users, 90% of whom are in China. This means that its ecommerce functionality is more developed, embraced in brick-and-mortar stores, and is a lot more seamless compared to Facebook's user journey. It's a monster of an app – as well as social media, you can do everything from hailing a cab to sorting out your utility bills (TechInAsia).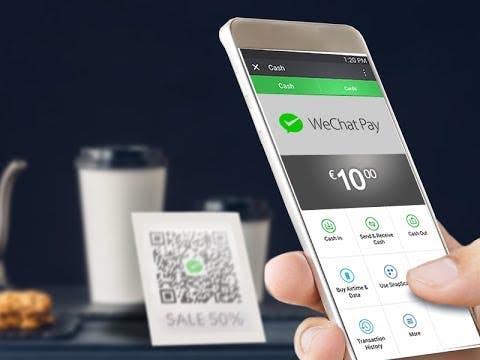 You might have not heard about another key Chinese app Pinduolo – but it's making waves in the social commerce world by bringing together social media and ecommerce in a literal way. Pinduolo allows customers to secure low-price deals by rounding up their friends to purchase the same item (TechCrunch). Pinduolo is already the fastest-growing app in the history of Chinese internet – and naturally worth billions. Although more focused on social commerce, it's easy to see how the likes of Facebook could replicate Pinduolo's success.
Social-only marketing funnels may help to mitigate multi-channel attribution issues – as well as reducing friction in the shopping process.
In our view, this will only really come into fruition with time, and user behaviour catching up with the technology.
Brands looking to adopt or grow their social commerce should get ready by:
Approach social commerce with context in mind – what distinguishes it from other ecommerce channels is the social aspect. Try to find ways to make shopping live (e.g. in live streams), interactive, and seamless – especially on mobile devices
Stay curious. Keep an eye on tech news, especially tech in Asia for inspiration
Avoid going straight for the purchase. Just because people can buy via social media, doesn't mean they will (at least, not straight away.) You'll still need to design top-of-funnel campaigns (e.g. generating interest with a beautiful product video ad) – and a full-funnel strategy ensure they stay engaged enough to make a purchase
That's all folks!
These are just a few of the trends we're most excited for going into 2020. It's a brave new world, but staying agile, curious and responsive will ensure you don't get left behind. 
Keep an eye on our blog for updates, or get in touch if you want to discuss your paid social campaigns for 2020 and beyond.
---