The main search industry update from March 2022 was the announcement that Google will be sunsetting Universal Analytics in July 2023 – read on to find out more about this update and what it means for you.
Other SEO news from last month included the launch of the third Product Review Update plus a range of cool new Google trials and features:
Google trialling 'lower price' icon in search shopping results.
Google testing 'find places through photos' feature.
Google may surface more short-form video in search results.
Highly cited sources to be rewarded with a new Google Search label.
Google adds further context to structured data errors in Search Console.
As always, our traffic light system highlights the relative importance of these updates for you. Pay immediate attention to red-light updates; amber-light items should be on your radar (if not immediately), and green lights signify news that you should catch up on when you get a chance.
If you'd like to learn more about how to respond to any of these updates – or you'd like Impressions support – contact us or check out our SEO page for more info.
Google Sunsetting Universal Analytics in July 2023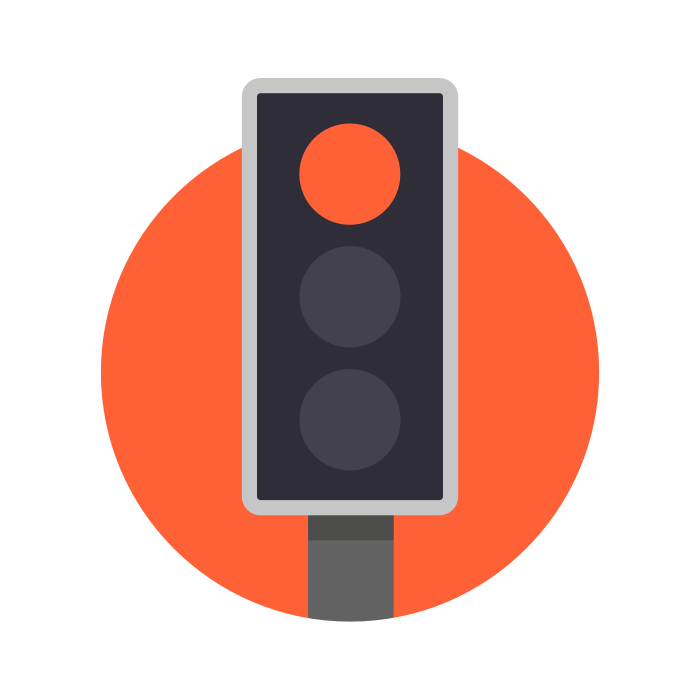 Last month Google announced that it will be sunsetting Universal Analytics next year. Although Universal Analytics is still the most popular version of the Google Analytics platform at the time of writing, it will no longer be collecting data from the 1st July 2023 onwards.
As a result, site owners will need to get set up on Google Analytics 4 (GA4), the latest iteration of the analytics tool, ahead of time. We recommend that you start the transition over to GA4 before the 1st July this year – that way, you'll have enough data to make year-on-year (YoY) comparisons when Universal Analytics is deprecated.
Your old data from Universal Analytics won't be carried over to the new platform, so it's vital that you set up GA4 as soon as possible.
If you'd like to learn more, check out our guide to the GA4 deadline. We've also produced an article on the changes you can expect in GA4 for more information.
What does this mean for me?
Unless you've already switched over to GA4, it's likely that you're currently running on Universal Analytics (the majority of websites are!) If this is the case, we recommend setting up a GA4 profile for your site as soon as possible, then running it in tandem with your old GA profile until 1st July 2023.
The latest you should have your new GA4 profile set up is the 30th June 2022. As long as you're collecting data by this stage, you will still be able to make YoY comparisons when Universal Analytics is deprecated next year.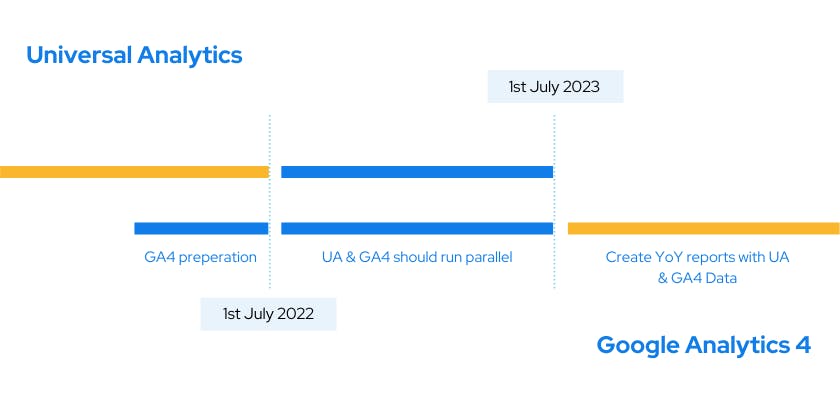 Google Trialling 'Lower Price' Icon In Search Shopping Results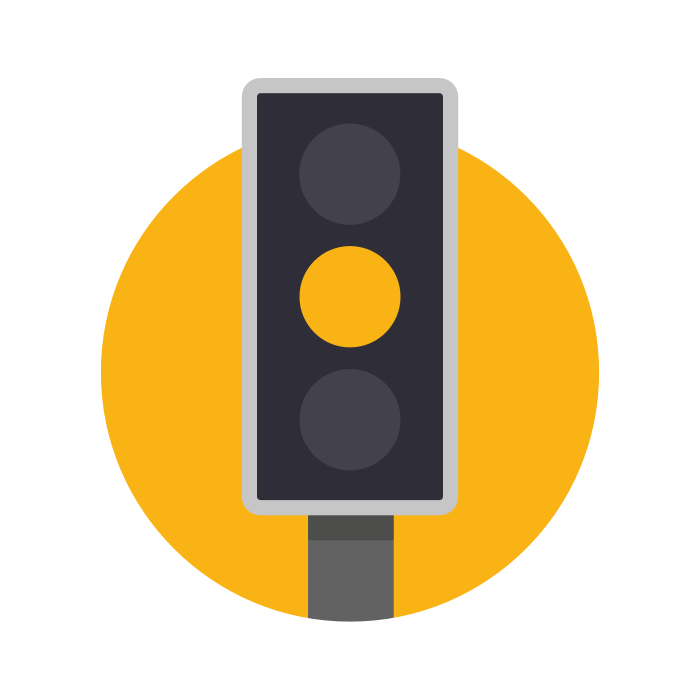 Google is testing the presentation of a badge, symbol, or label that indicates whether your product sells at a significantly lower rate than similar items in the same category. 
Brian Freiesleben posted on Twitter – "If you beat Google's understanding of average retail price, you get this neat Lower price badge when using the product browse feature in the SERP . I expect to see Google testing other placements in the future."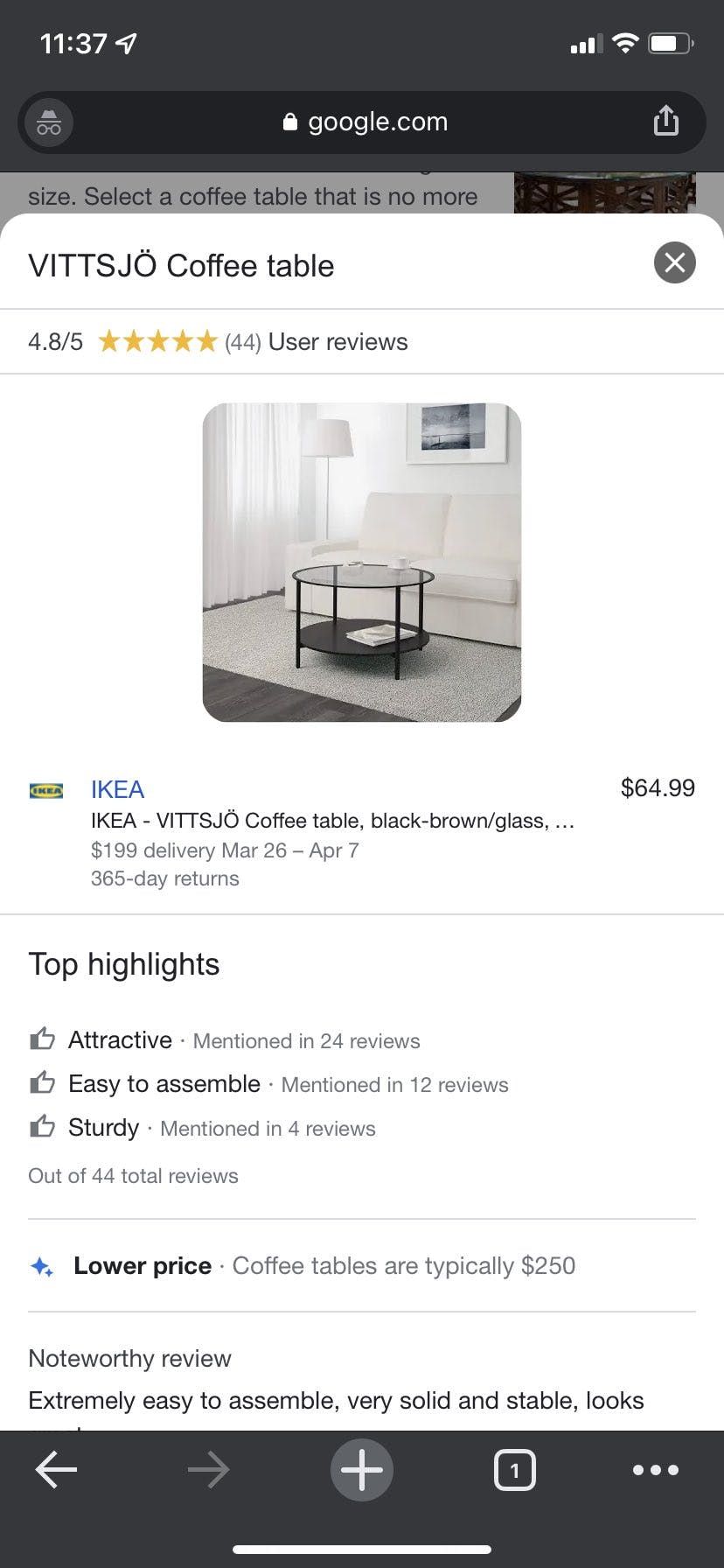 What does this mean for me?
Although product price is not a ranking factor, it can certainly impact click through rates when Google adds rich results like these. If you are an ecommerce business and significantly lower your prices for a product(s) – this rich result feature could help to encourage more users to click through and could ultimately result in more sales.
Google Testing 'Find Places Through Photos' Feature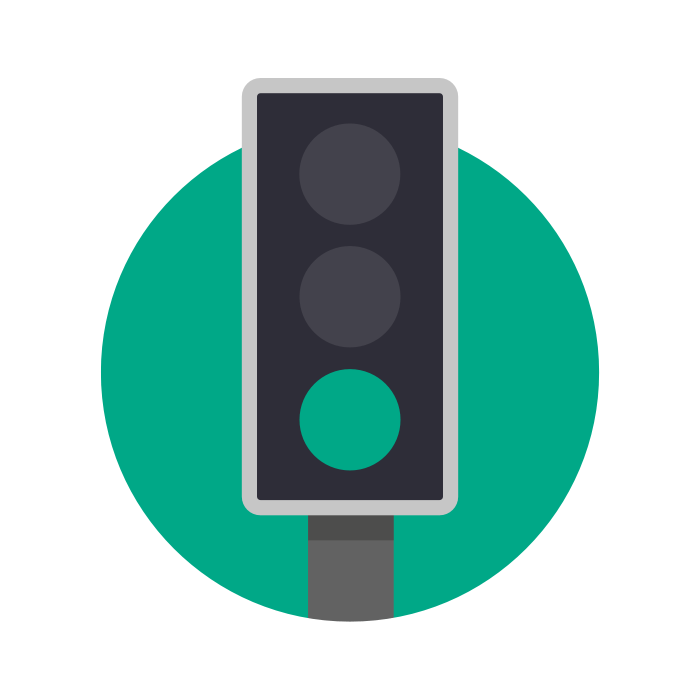 Google is testing a new way to let you find places through photos.
If you're searching for a place on Google and don't know the name, you can now try searching for it through photos. Google will show you a collection of photos of the place and you can pick the one that looks most like the place you're trying to find.
This is a great way to find a place if you don't know the name, but it's also a great way to find a place if you're not sure where it is. Google is currently testing this feature with a limited number of users, but it could be rolled out more broadly in the future.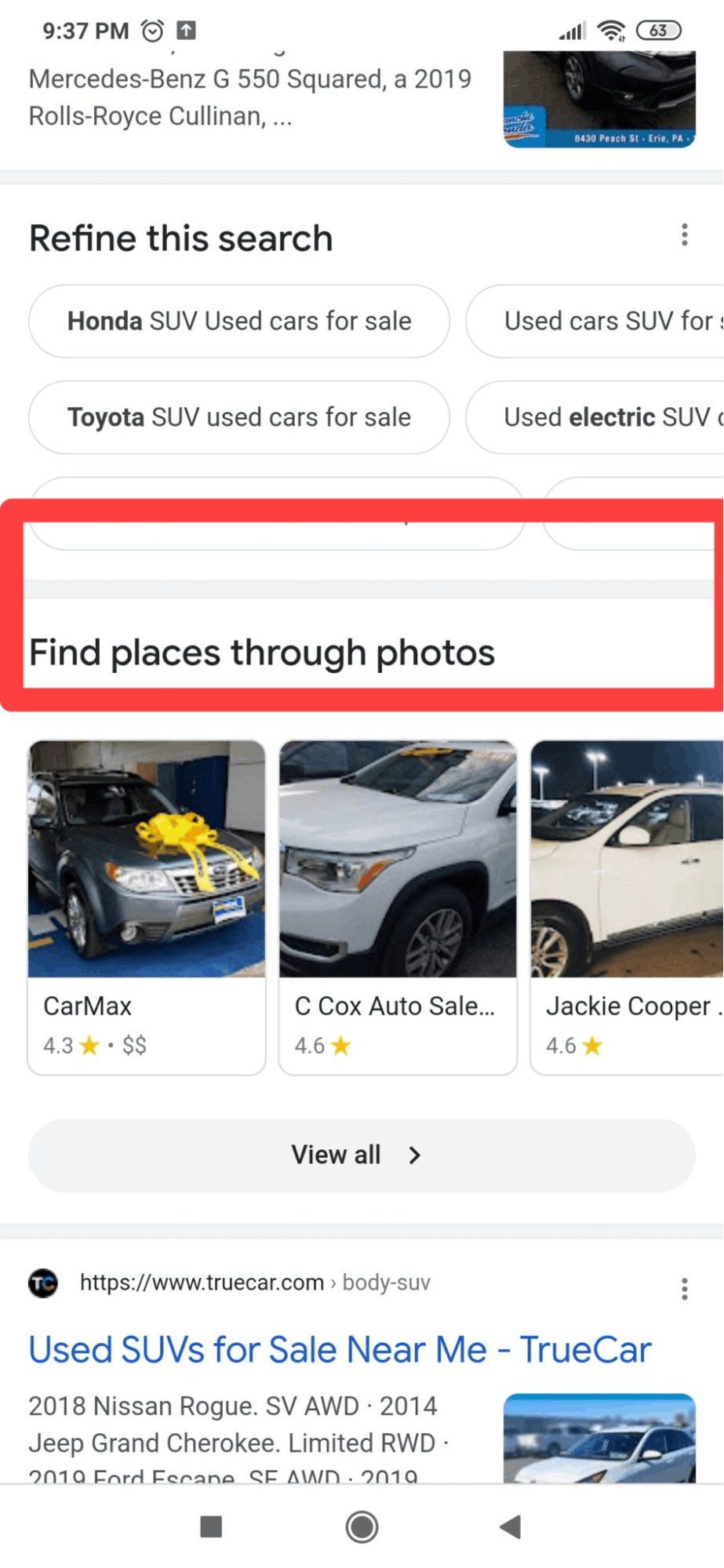 What does this mean for me?
If this feature is rolled out broadly in the future – this could be beneficial for businesses with physical stores such as shops and hospitality venues as this feature can help to assist a customer with revisiting your store/venue or sharing the location of the store when recommending to peers, which they could otherwise have forgotten.
Google May Surface More Short-Form Video In Search Results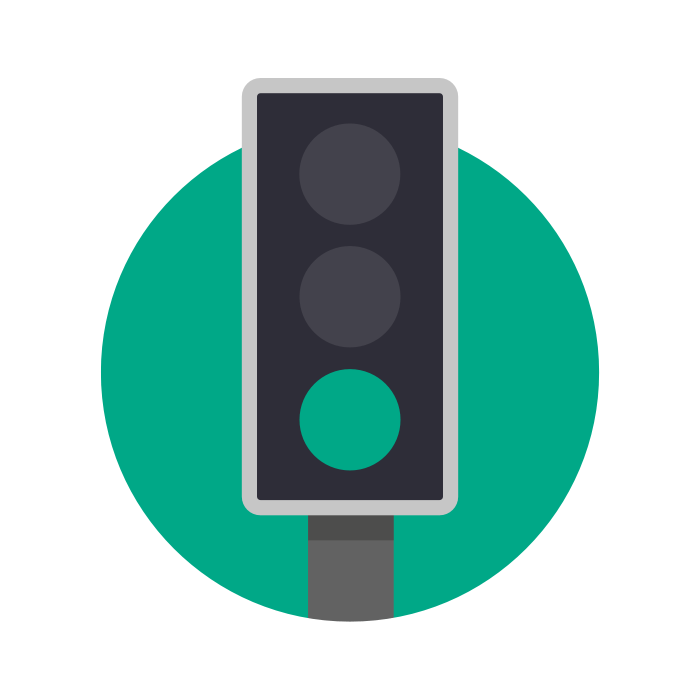 Google says it is working on ways to show more short-form video in search results, highlighting it as a clear and concise format for satisfying certain queries.
Google Product Manager Danielle Marshak discussed the topic of short-form videos and whether Google has plans involving this specific format with Gary Illyes and Lizzi Sassman, both of Google's Search Relations team, during a March episode of the Search Off The Record podcast focused on videos in Google Search.
In addition to learning Google wants to show more short videos in search results, we find out there's interest among the Search Relations team in recording their own.
More short-form videos in google?
For the purposes of this discussion, Marshak defines a "short" video as less than five minutes in length and recorded in a vertical aspect ratio. She believes that this format is the best for communicating an abundance of information in a short time.
Due to how useful short videos can potentially be for searchers, Google is thinking about how to surface them more in search results.
What types of short videos would google surface?
Marshak provided an example of how informational short videos Google might surface in search results:
"So let's say, again, you're searching for some new ideas to make banana bread. And right now, you might see traditional recipes, you might see longer videos, but you could also see short videos, which could just give you a different style or perspective.
And people's preferences are different. Some people might prefer to read; some people might prefer a longer video; some people might prefer short videos.
And so we want to offer a lot of different options to get that type of information, in the format that is most useful for you. So that's one example."
How would Google surface short form video?
Google would surface short videos by crawling and indexing them like any other piece of content.
This is already being done with self-hosted short videos like Google web stories, and Illyes suggests it might be possible with other videos as well.
Since TikTok videos have a URL you can visit in a web browser, Google may be able to index them in search, Illyes says:
"You can actually open it on the laptop and you will end up on a web page and you can actually watch it on the web page. You don't have to have the TikTok app for watching the video.
So I imagine that if they allow crawling–I haven't checked, then we can probably index those videos as well."
This means that short videos on platforms like Snapchat and Instagram currently can't be indexed as they require an app to view.
What does this mean for me?
As Google continues to look at ways of improving search results for users, site owners must be wary of the type of queries they are targeting and the type of content they need to produce to stay competitive for those queries. Get in touch with our SEO team to discuss your strategy and how you can better target your desired queries.
Google Announces Third Product Review Algorithm Update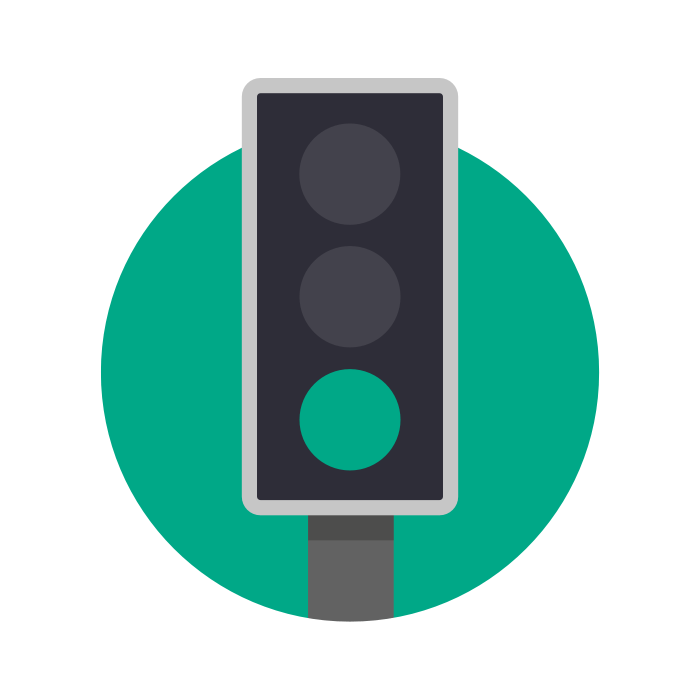 Google is in the process of rolling out the March 2022 product review algorithm update, adding new criteria to the updates launched last year.
The first product review algorithm update, which is designed to reward content with first-hand research, went live in April 2021. A second product review update followed in December.
This latest update continues Google's efforts toward surfacing higher quality product reviews in search results.
The update is said to build on the work already done to enhance Google's ability to identify high quality product reviews, with the aim of getting sound purchasing advice in front of users and reward creators who are earnest in being helpful.
Google says the update will take several weeks to roll out and is likely to impact the ranking of English-language product reviews across "many" sites.
New guidance from Google for writing product reviews
With the rollout of the March 2022 product algorithm update, Google is publishing new guidance on writing reviews to ensure they meet the search engine's quality threshold.
Google recommends meeting the following criteria when creating product reviews:
Include helpful in-depth details, like the benefits or drawbacks of a certain item, specifics on how a product performs or how the product differs from previous versions
Come from people who have actually used the products, and show what the product is physically like or how it's used
Include unique information beyond what the manufacturer provides — like visuals, audio or links to other content detailing the reviewer's experience
Cover comparable products, or explain what sets a product apart from its competitors
Google's guidance for reviews with multiple products
Since the first product review algorithm update, it hasn't been explicitly stated whether the guidelines apply to reviews of singular products or reviews containing lists of multiple products.
A Google spokesperson confirmed that product review updates and best practices did also apply to ranked lists and comparison reviews. Given the shorter nature of ranked lists, they recommend demonstrating expertise and reinforce authenticity in a more concise manner. This could be by citing pertinent results, and including original images from tests performed with the product.
If you're writing a review of multiple products with the intention to recommend a "best" product overall, Google has additional guidance.
When recommending a product as the best overall, or the best for a certain purpose, be sure to include the following information in your review:
What sets the product apart from others in the market
Why is the product particularly suited for its recommended purpose?
First-hand evidence to support your claims
Lastly, Google adds it's perfectly fine to create reviews for products individually, even if they've also been reviewed in a ranked list. Just be sure to include enough useful content for each of them to stand on their own, without repeating the same points already made.
What does this mean for me?
If you are a publisher of product reviews, it is now more important that you take into account Google's product review guidelines when creating content to give your reviews the best chance of appearing in desirable positions in search results and providing customers with valuable information along the buyer journey.
Highly Cited Sources to Be Rewarded with New Google Search Label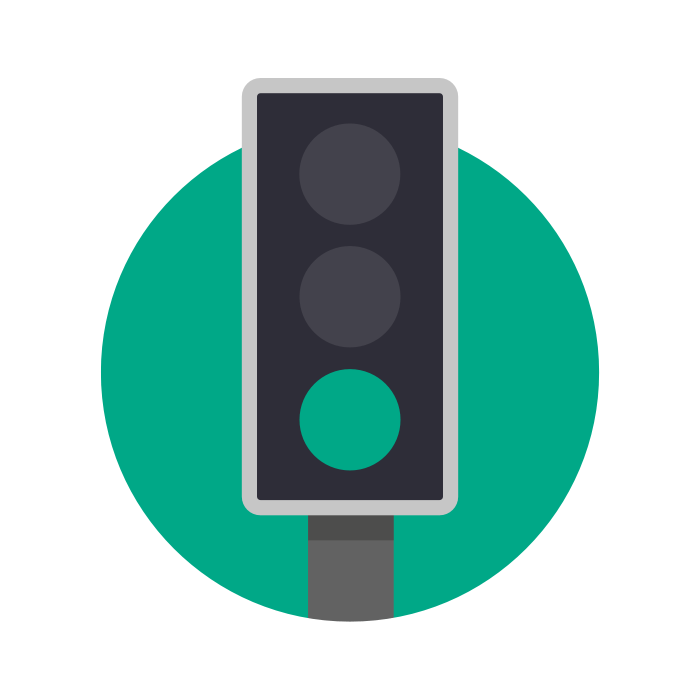 Google is rolling a new 'highly cited' label in Top Stories to help people find the original and most credible sources when searching for news. The label will appear next to the publication's name, as shown in the screenshot below: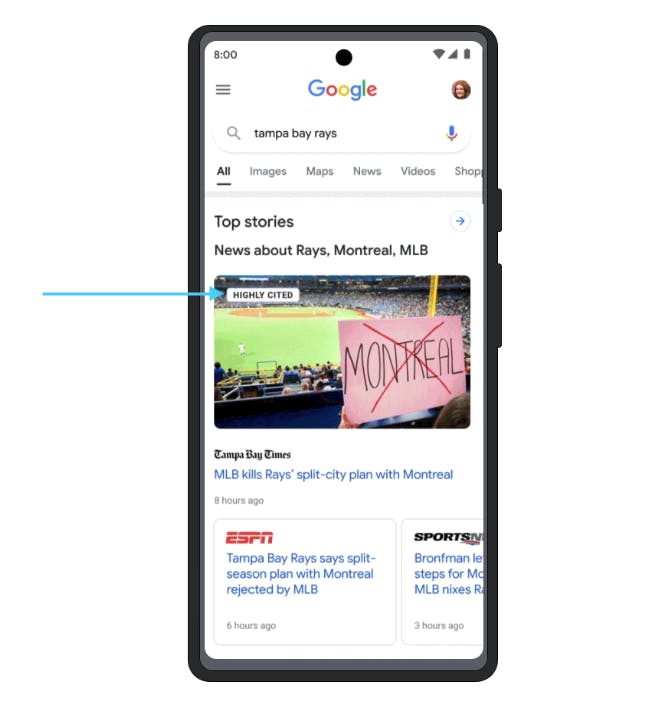 The new highly cited label is designed for situations in which a unique, original news report is picked up by a lot of other publications, allowing users to find the initial post with all of the information easily.
Part of Google's mission to fight disinformation and "elevate original reporting," this feature will be used to promote news sources that "bring unique value to a story".
As Google's blog on the feature indicates, the label works by analysing links to the original source of the news:
"You will be able to find it on anything from an investigative article, to an interview, an announcement, a press release or a local news story, as long as other publishers indicate its relevance by linking to it."
Initially launching on mobile in the US, this new feature will be made available globally in the coming weeks.
What does this mean for me?
If you own or work for a news publishing site that posts original stories, gaining this new highly cited label on your articles could mean that they attract a larger number of users from Google's Top Stories feature.
For anyone else, the label will still be useful when it comes to finding the original publishers of big news stories, ensuring that we're able to find the most credible and unique sources online.
Google Adds Further Context to Structured Data Errors in Search Console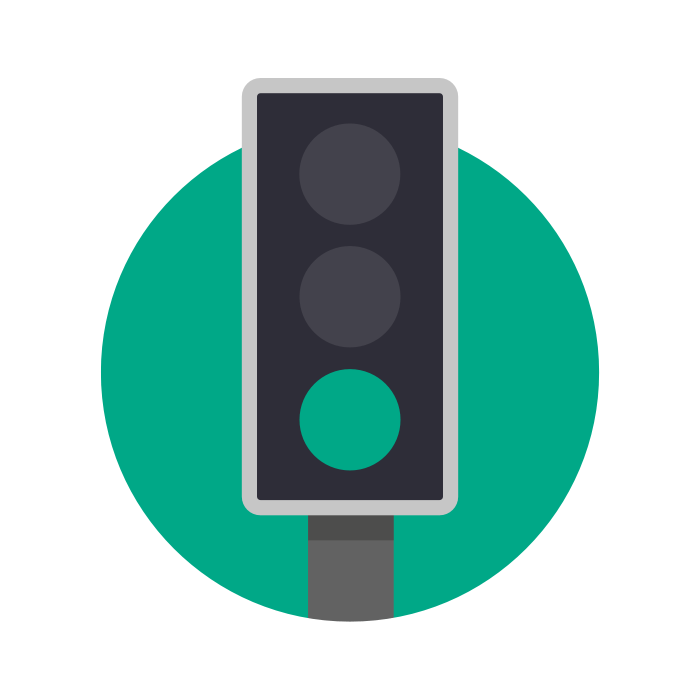 It isn't always immediately obvious where structured data issues are in a site's code based on Search Console. Now Google has added further context to these error message in the platform, as mentioned in a blog post from 28th March: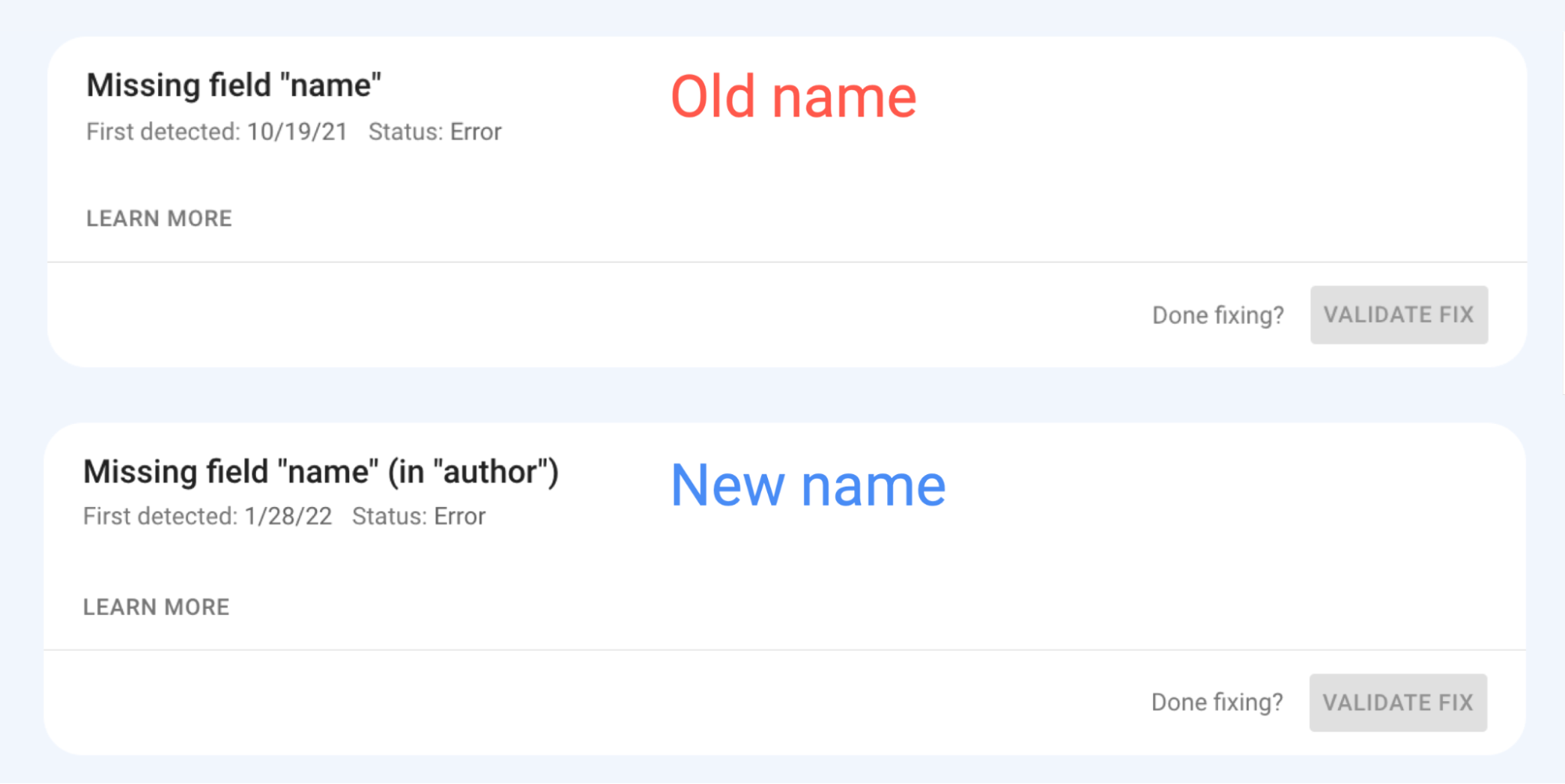 For example, if a website doesn't provide the name of the author in Review snippet markup, Search Console currently reports an error named Missing field "name". Starting today, that error will be named Missing field "name" (in "author"). The more detailed context in parenthesis can help you find the issues more easily in your structured data.
What does this mean for me?
While broken structured data won't break a site's functionality, this change gives site owners and developers more clarity when diagnosing issues that can affect things such as featured snippets or displaying review features in the SERPs.
How we can help
If you're unsure about any of these Google algorithm and search industry updates from March 2022 – or you'd like to find out how Impression can support you – get in touch or visit our SEO services page to learn more.
---