We are delighted to announce that we won two awards last night at the UK Paid Media awards. The UK Paid Media Awards celebrate the expertise, talent, and accomplishments of the paid media industry and how it contributes to the overall success and growth of businesses.
The awards attract hundreds of entries from around the UK, so we are thrilled to have been recognised and rewarded across the following categories:
Members of our paid media team attended the award ceremony at The Montcalm Marble Arch in London on the night alongside many other agencies. Congratulations to all the winners!
---
Speaking about the win, Mike Wickham, Head of Paid Media said:
"I'm again so proud of the team and all the work they've put in. Their desire to constantly improve and continuously help our partners grow is unlike anything I've experienced before. It's also fantastic to be given this recognition when we're up against some amazing agencies, and gives us a bit of added confidence that we'll take into some exciting projects we have lined up!"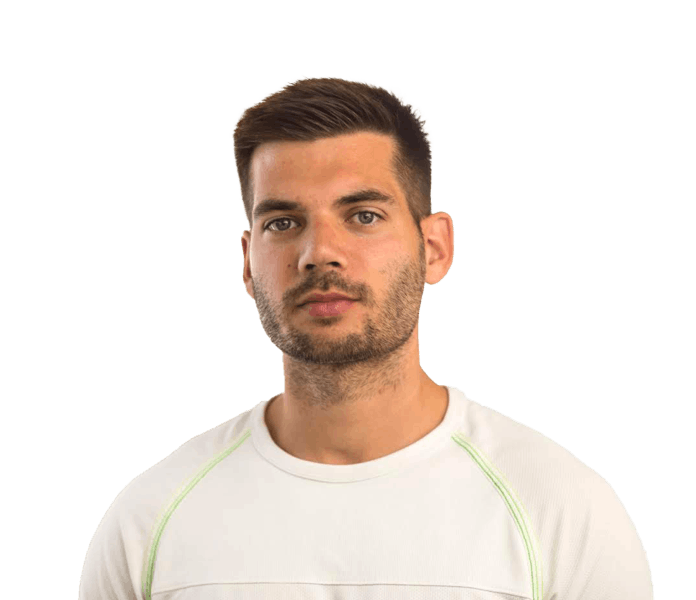 ---
This is success is further emphasised by Liam Wade, Paid Media Director:
"We're ecstatic with the 2 awards. They are a great representation of what Impression is all about – a team of superb, technical and strategic human beings that care about the world around them.
Of course, winning the best large agency is a big accolade, but it's even sweeter to win the award for our work with Cancer Research UK. We've had a great partnership with them for years, and it's a testament to our work together that we're able to consistently produce fresh, creative and innovative campaigns year after year.
Above all else, we have our wonderful clients to thank – they trust us with their media spend, and expect us to challenge them. This is something that we take very seriously and we will continue to push boundaries on their behalf!"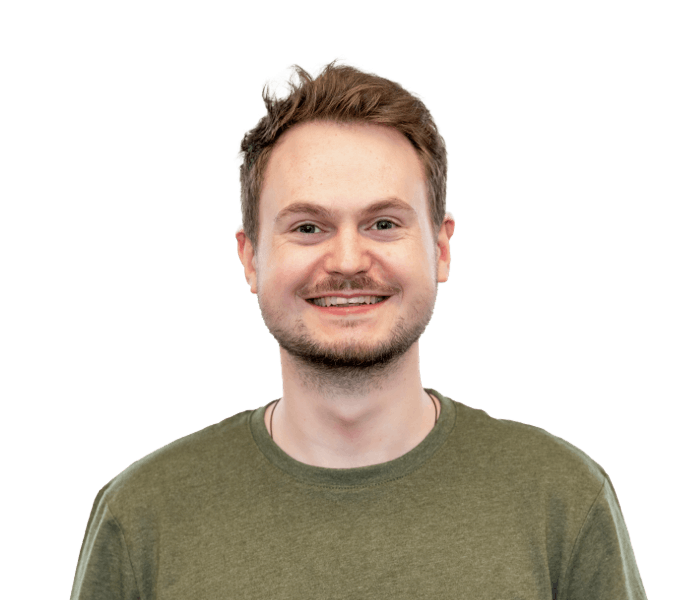 ---
A few pictures taken by our team on the night…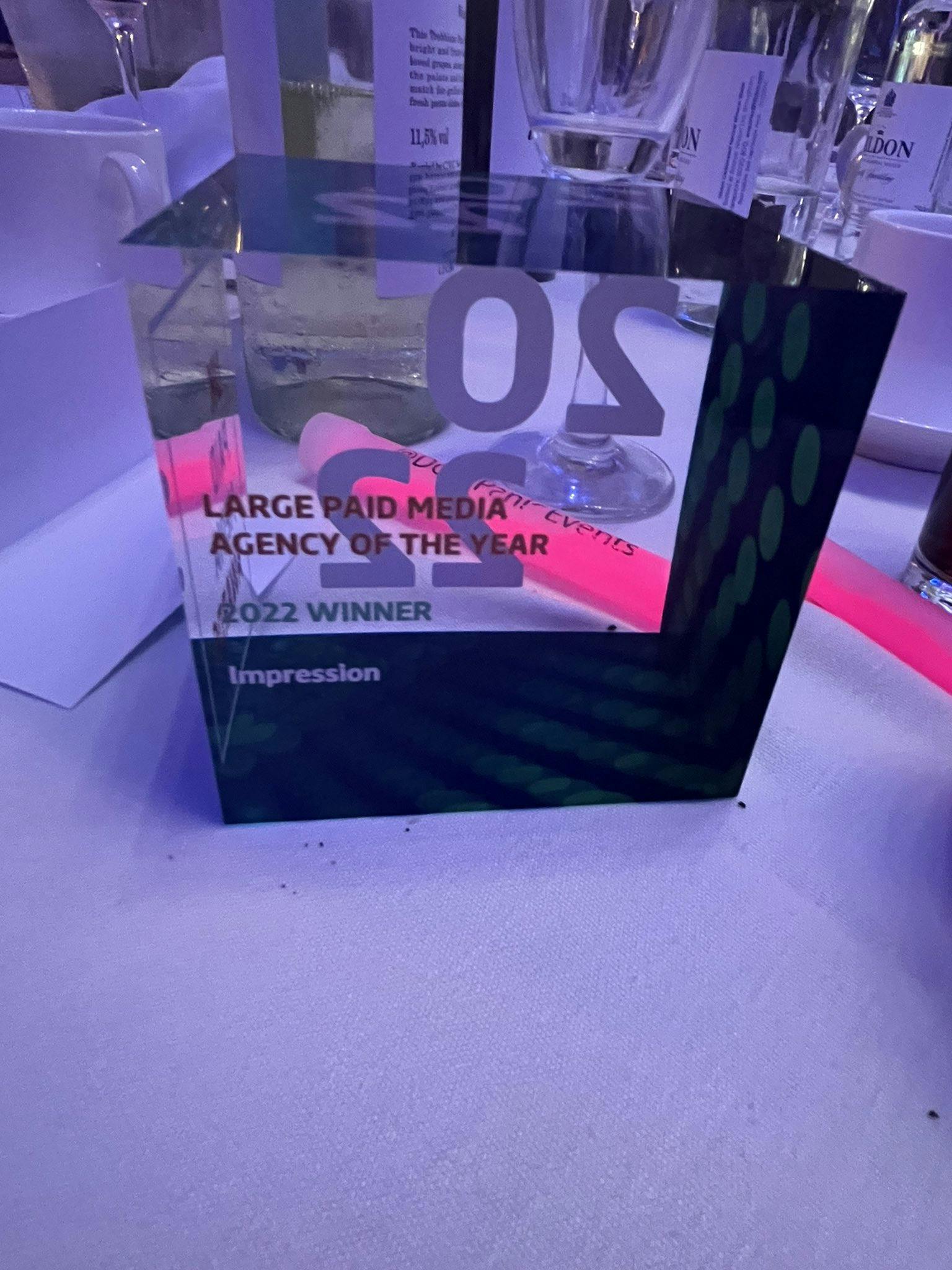 ---
Professional photography by Simon Callaghan (below)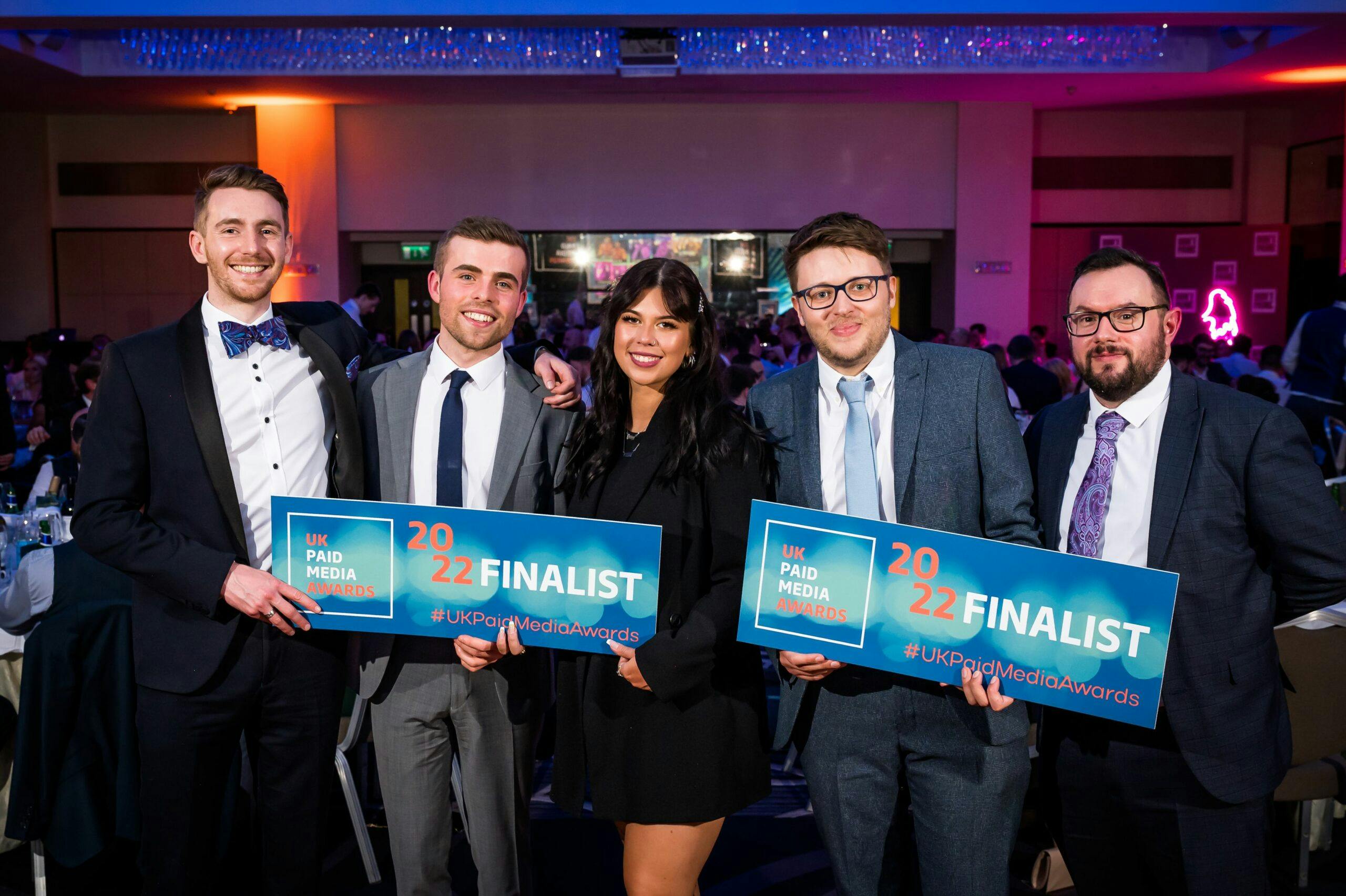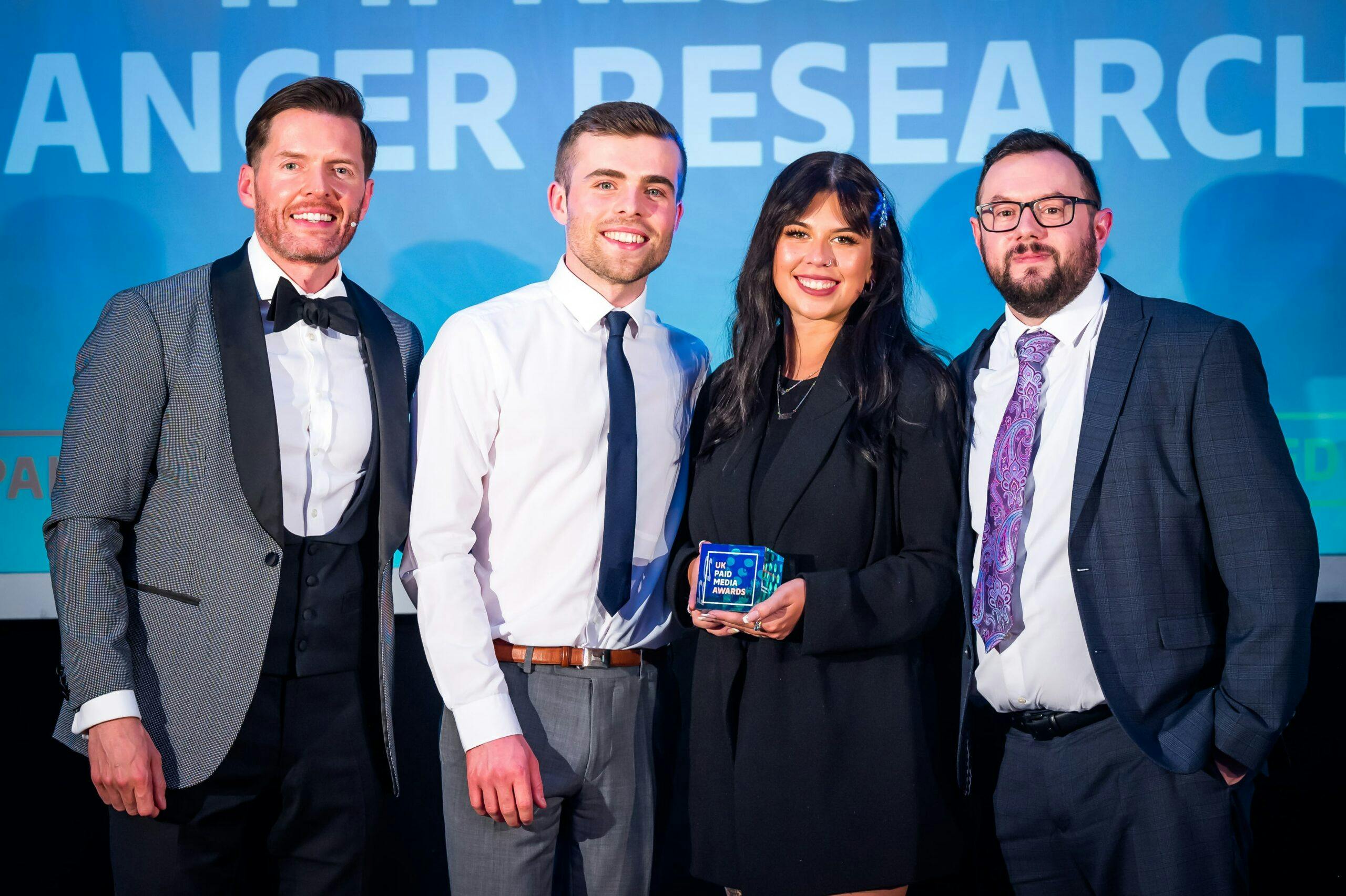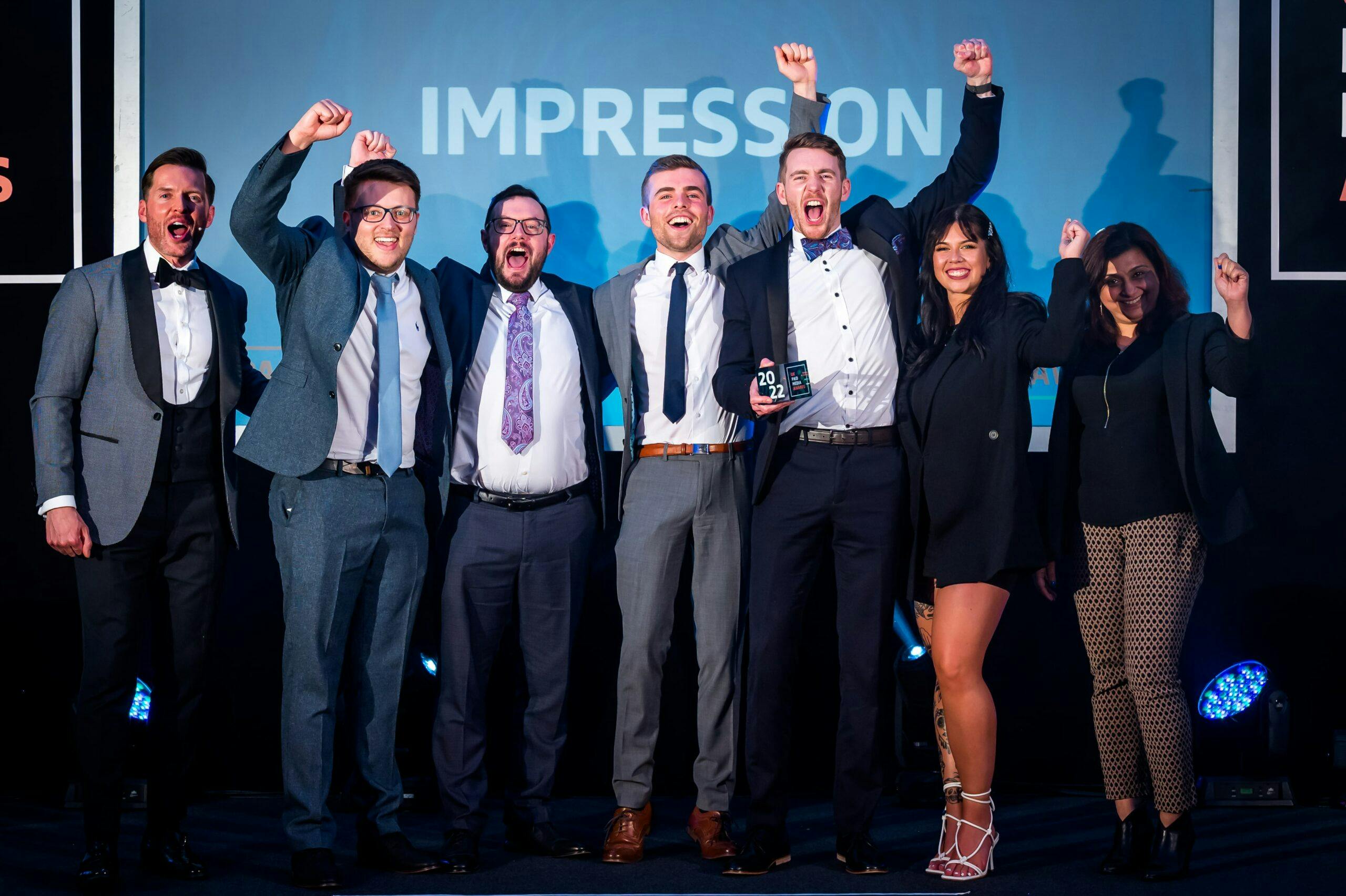 Check out our award-winning case studies, our awards, or get in touch to find out how we can help you explore your next digital opportunity.
---