Last night we were excited to attend the 2022 UK Company Culture awards in London where we won two awards! In what is an incredibly competitive industry, we're proud that we can win these two awards that celebrate how we've made an environment that is great to work in.
Over the years we've invested in new initiatives to make Impression a great place to work. In January, we enhanced our benefits offering following focus group sessions to find out what's important to our workforce. This is only one opportunity out of the many we will be exploring in the future, ensuring that our as a business we recognise the wider impact that our decisions have on others.
The UK Company Culture awards are a fantastic way to celebrate the work of our Operations teams. We won the following categories:
Best Working Environment
Best Agency To Work For (Large – 51+ employees)
It was an all-round fantastic awards ceremony at The Montcalm Marble Arch in London, and we're proud to be rewarded and recognised for these awards alongside other great agencies. Congratulations to all the winners!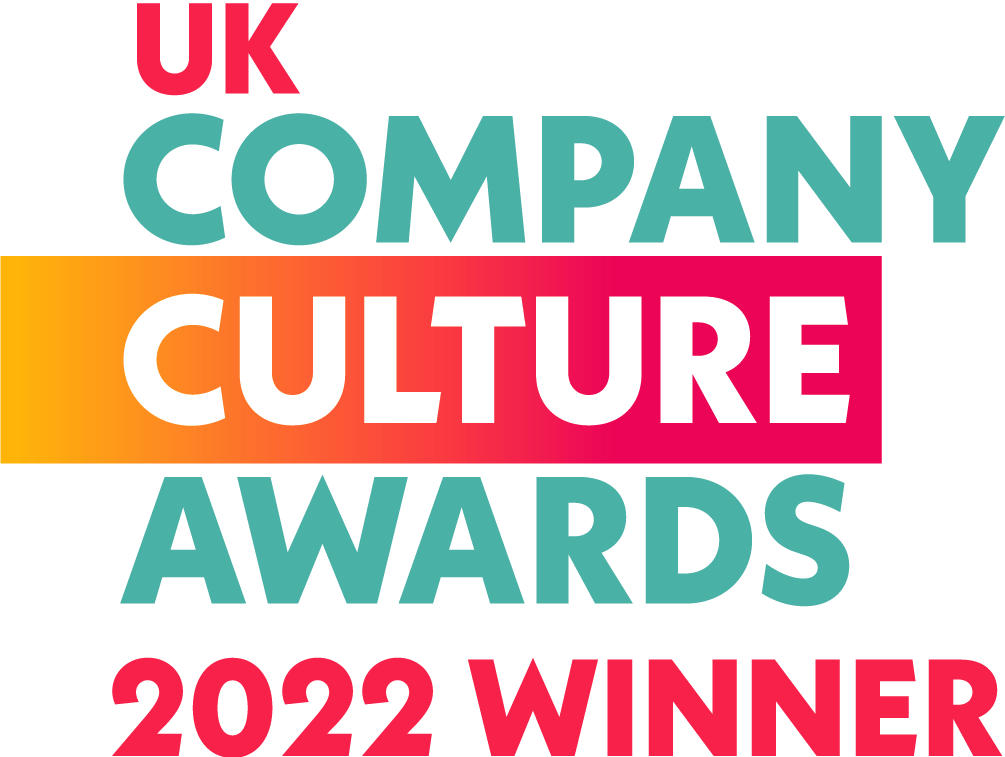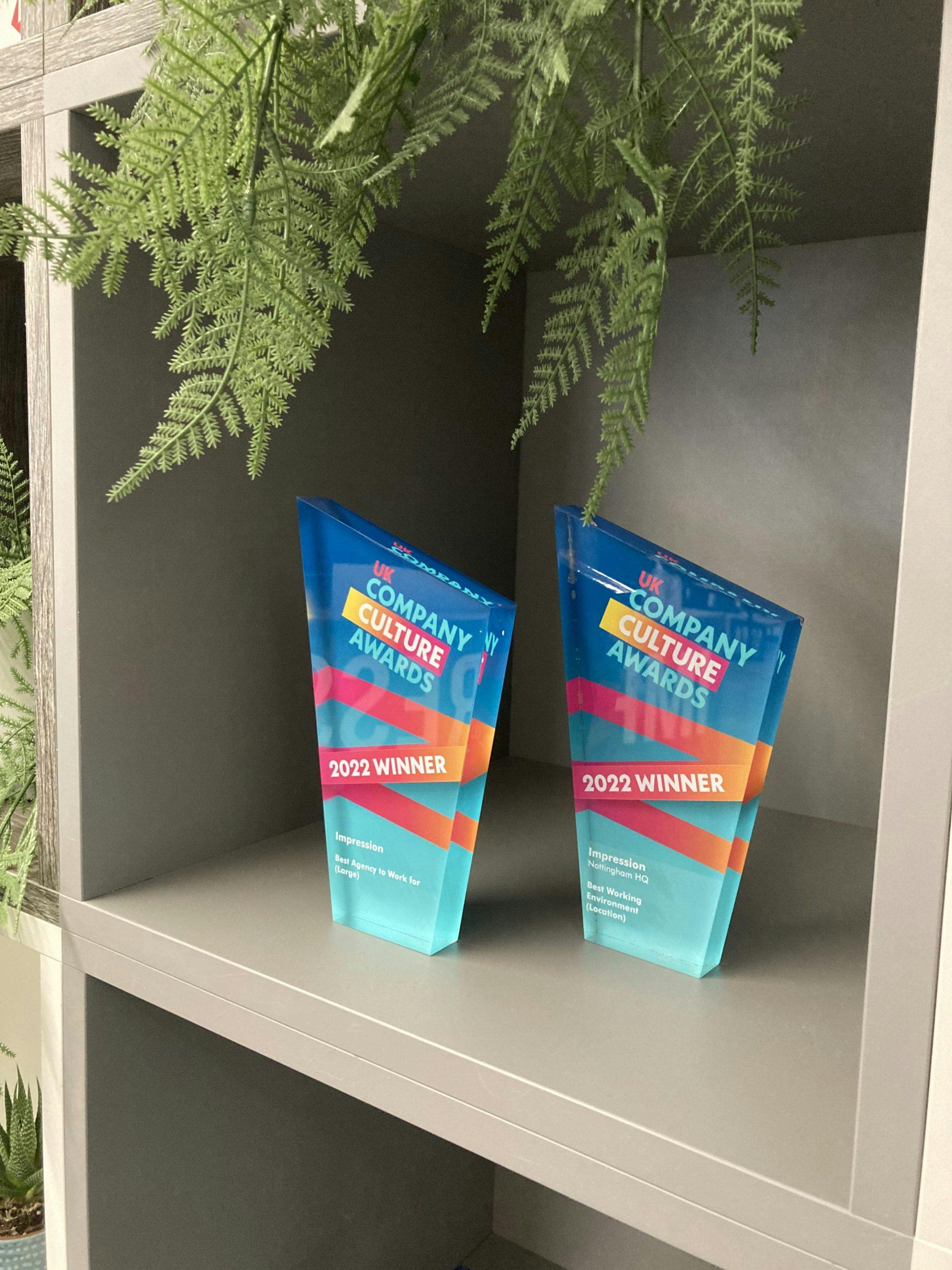 ---
Professional photography by Simon Callaghan (below)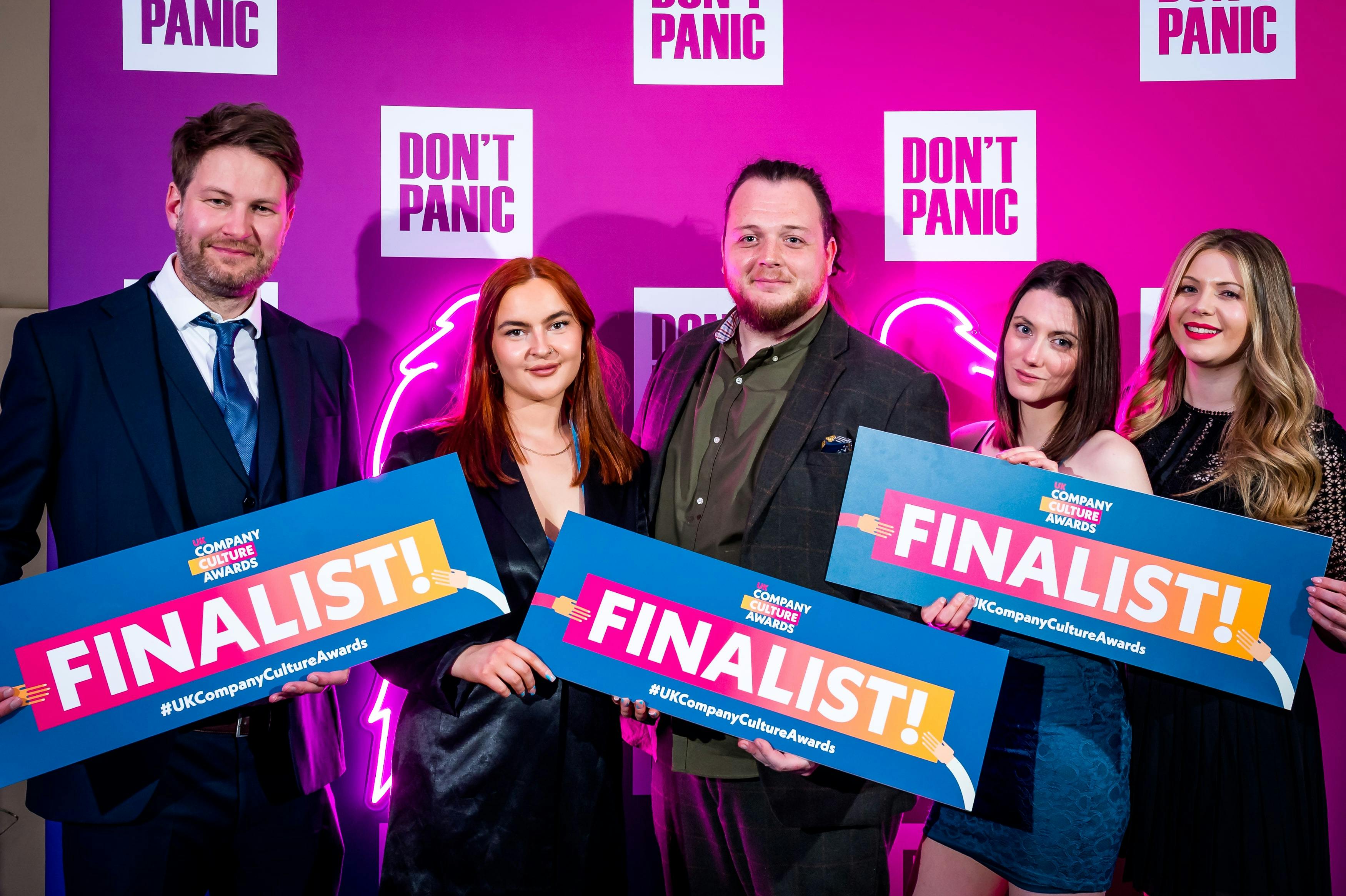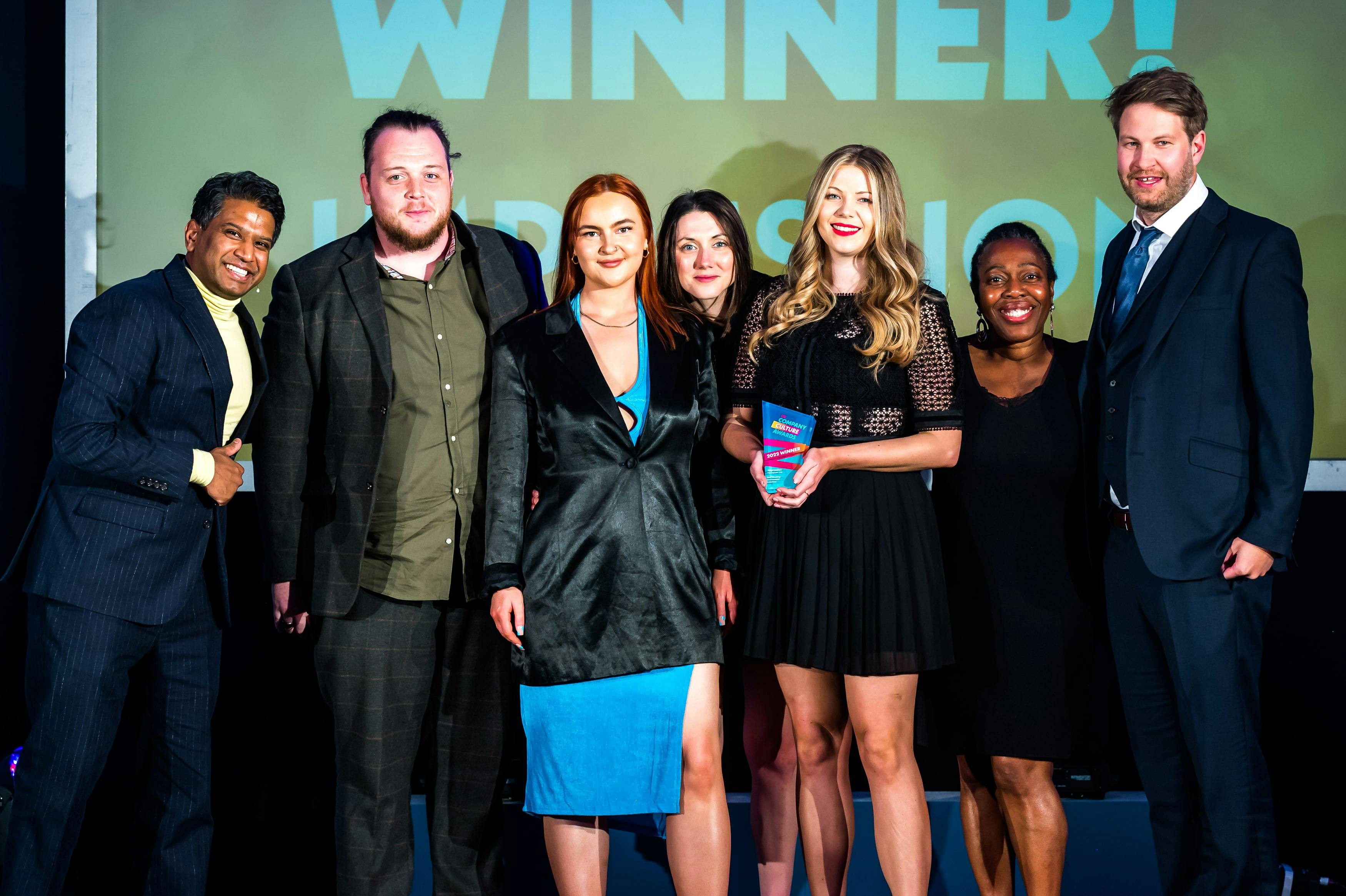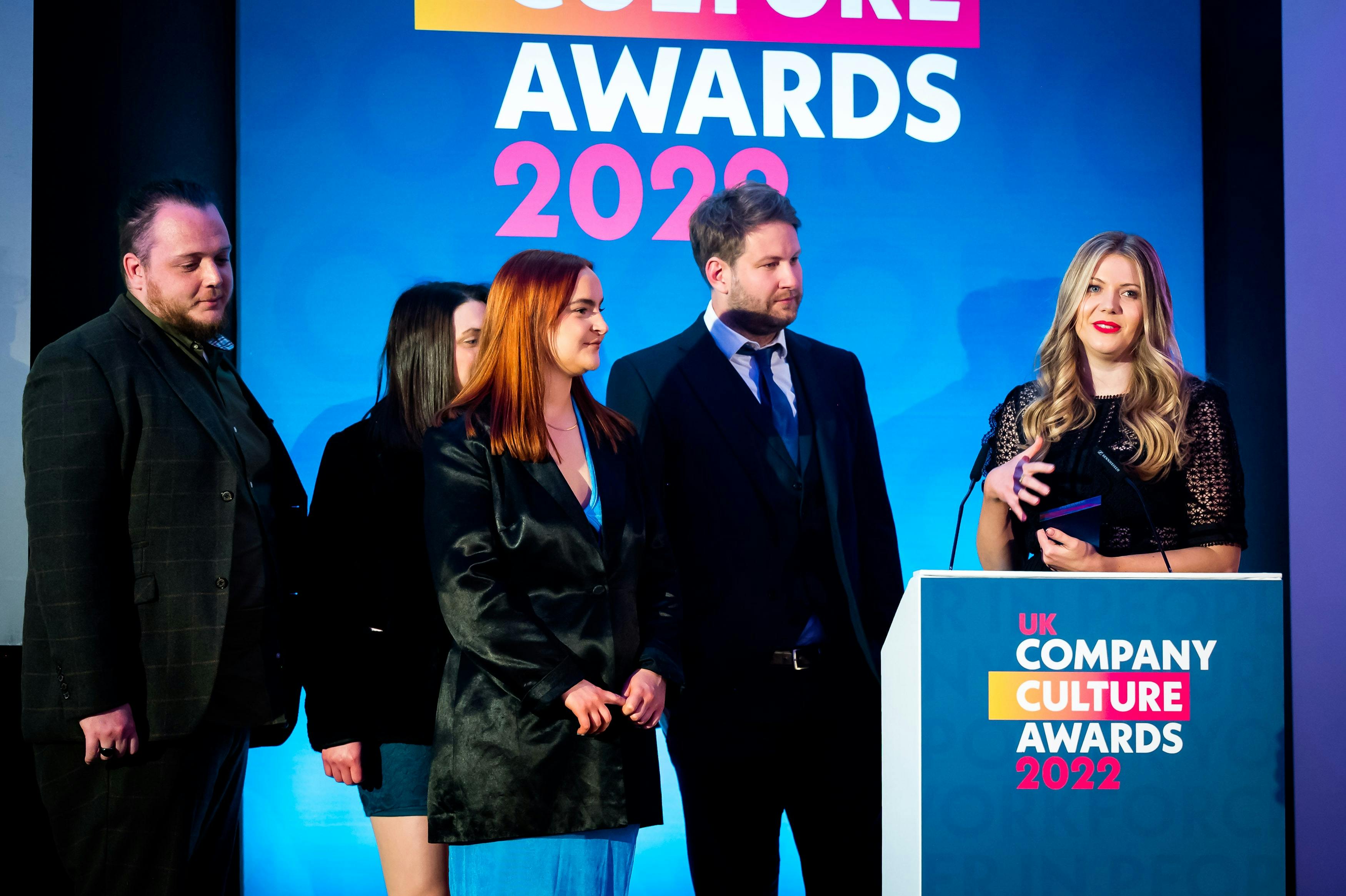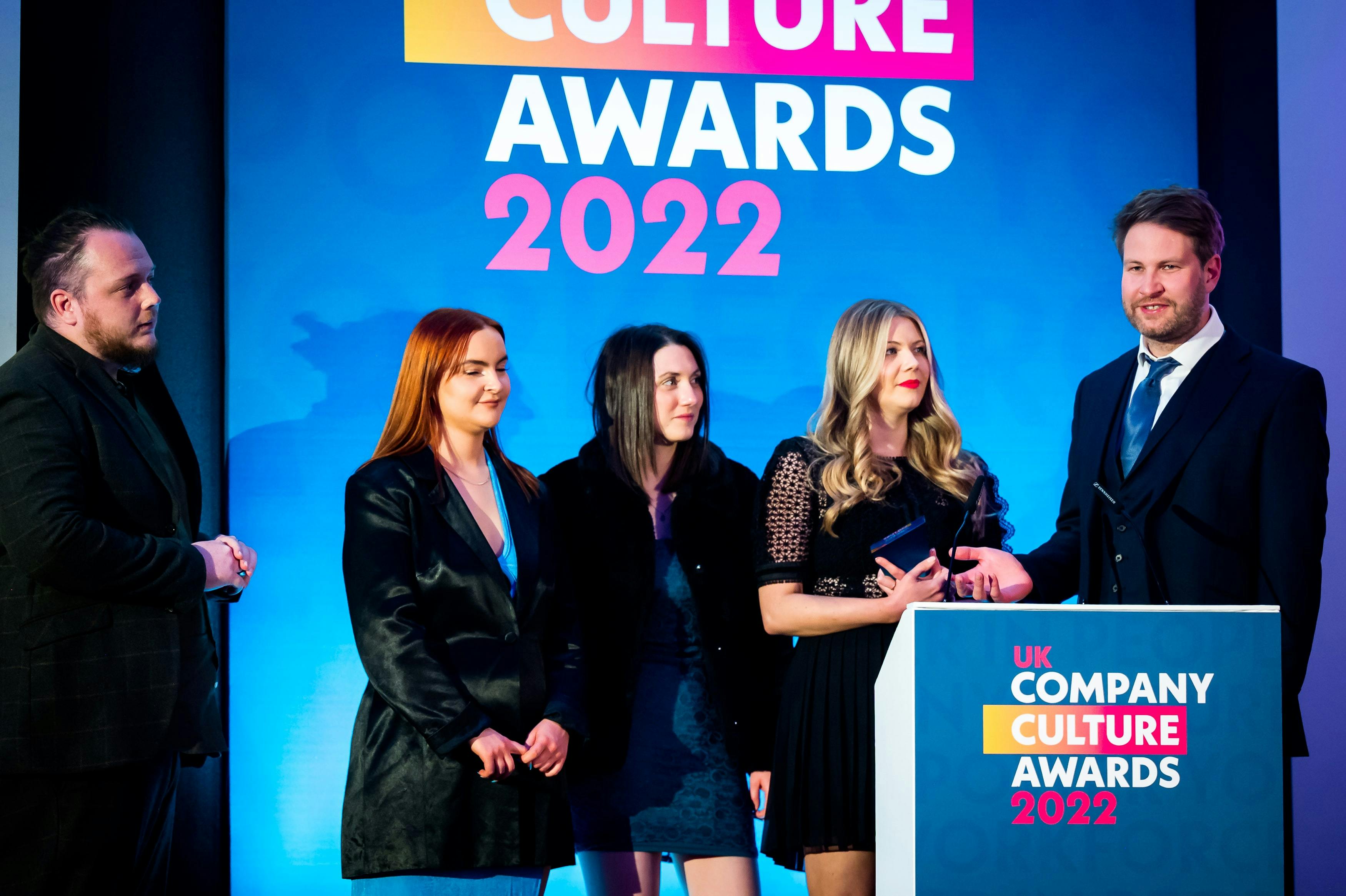 ---
We also would like to take this opportunity to highlight a few other efforts we have made over the years in order to make our agency a great place to work. These include:
Launched new Career Progression Management framework
Submitted a B-Corp application
We've also updated our Impact page to reflect the efforts we are making to combat climate change and to make a positive impact in local communities. This was updated alongside two new Ways of Working and Diversity and Inclusion pages.
If you are thinking of joining us, check out our careers page, or take a look at our awards page! You can always get in touch if you would like to learn more about how we make Impression a great place to work!
---