Impression has won two awards at the UK Biddable Media Awards 2019.
The awards, which celebrate success in paid online advertising, were announced this evening at a ceremony in London. In attendance were Lauren, Greg, James and Charlie of the Impression PPC team – previously named the best in Europe at the European Search Awards.
We're incredibly proud to have come away with:
Best Use of Shopping Ads
Best Finance Campaign
Best Use of Shopping Ads
Shopping ads are a valuable tool in any retailer's arsenal. The ability to showcase products, their descriptions and their prices directly in the SERPs is a benefit from which many brands thrive, but where profitability can be hit if not managed correctly.
In winning this award, we have been presented as an example of how to manage Shopping ads in terms of best practice and moreover, to do so in a way which represents strong ROAS and ROI for our clients.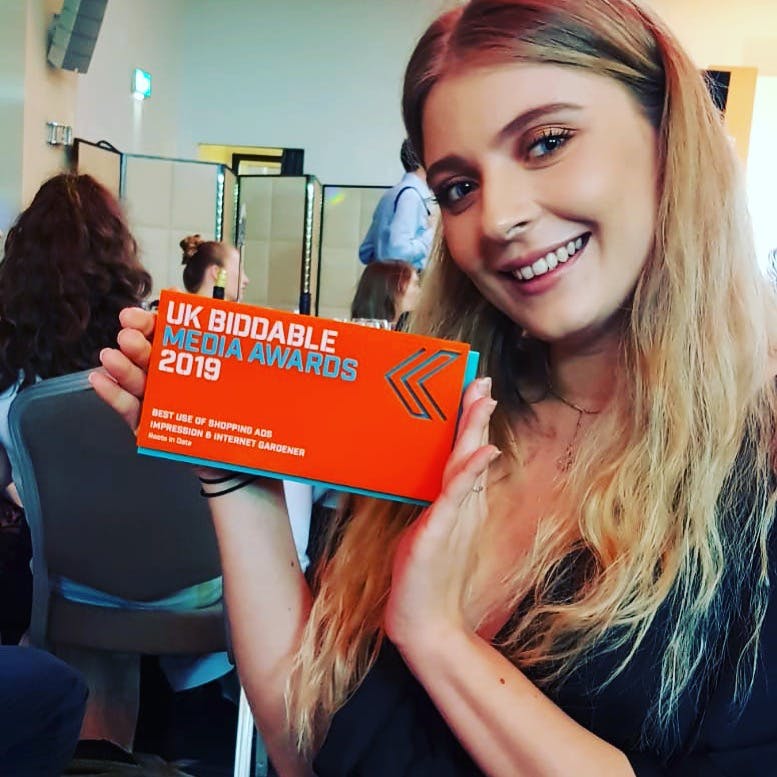 Best Finance Campaign
The finance industry can be a challenging one in which to operate. Regulations around how businesses can advertise, combined with often higher than average 'trust issues' amongst consumers, mean that generating profit through advertising is a big ask.
With that said, our campaign with finance brand RW Invest has been highlighted as a shining example of finance PPC done right, with high returns being delivered thanks to an in depth understanding of the business, its audience and the industry.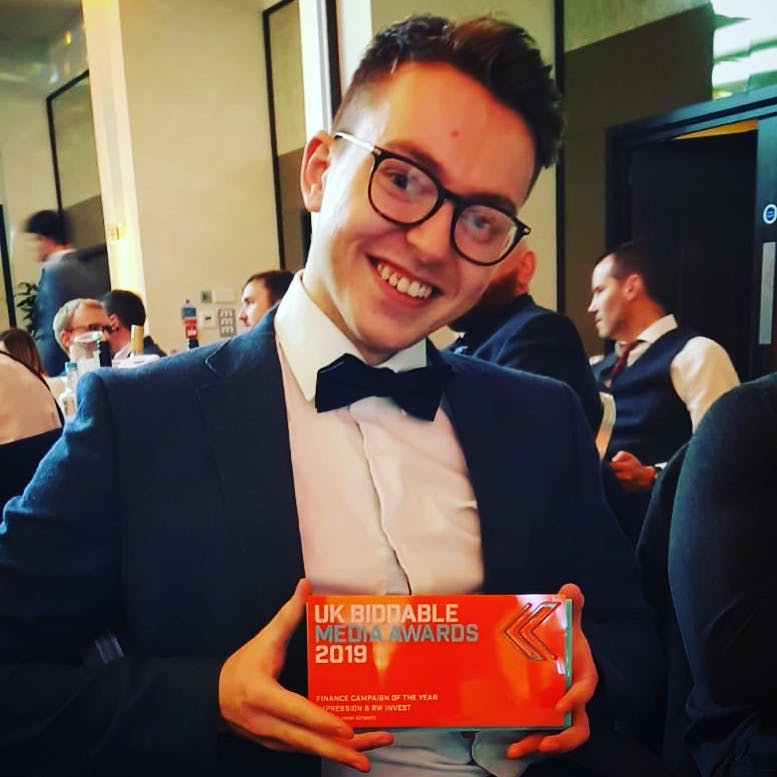 What do awards really mean?
Well, really, we should say 'nothing'. After all, we're not in it for the awards and the results we achieve for our clients are the reward we (and they) need.
However, we do recognise that ours is an industry where, like any service based business, you have to be able to prove your abilities but can't necessarily offer 'trials' or 'testers' because what we do is based around long term strategies.
That's where awards come in. By entering these awards, we give ourselves the chance to be recognised by our peers and to gain accreditations which serve as trust and credibility signals to potential clients.
They also go a huge way toward our culture as an agency. We believe that celebrating success is important and we recognise that our teams work incredibly hard to achieve the fantastic results they do. Awards give us the opportunity to showcase those achievements and to come together to celebrate our success.
Want to find out how our multi award winning team can help you? Get in touch today!
---