We're delighted to announce a number of new clients following a successful first quarter for the agency.
Following a strong year of performance, fintech brand HyperJar has enlisted Impression to create and execute its SEO strategy to accelerate new customer acquisition.
Online learning platform Atom Learning was looking for a strategic agency partner to scale acquisition whilst maintaining profitability. Atom Learning provides English, Maths and Science learning to 7-11 year olds and exam preparation for 11+ grammar & independent school exams. Our paid media and strategy teams will devise and deliver a plan to communicate the brand's learning proposition to its target audience.
Our SEO team is working alongside eflora, part of Interflora, to conduct an audit of its websites to help florists using eflora's platform drive organic growth and visibility through local UK search. We will be supporting the Floristry Trade Club by giving its subscribers access to training materials to assist them in improving their online presence and building their business locally.
The Access Group, leading provider of business management software and solutions, has also appointed our SEO services to deliver against ambitious goals in 2022.
Speaking of the new client wins, Impression's commercial director Mikey Emery says:
"It's been a busy, albeit exciting, start to the year. We're delighted to welcome such a strong lineup of determined and ambitious brands to our client portfolio. We're looking forward to developing relationships with each of them, getting to know the individuals and their businesses in order to develop market-leading strategies bespoke to each of their needs.
Impression's positive start to 2022 is testament to our team who are constantly exploring new opportunities and innovative approaches to help businesses scale." 
Amabel Polglase, chief marketing officer at HyperJar, adds:
"We are delighted to be working with a world class SEO agency who has such a strong track record of delivering growth to clients. We chose them for their laser focus on growth and measuring results, along with their transparency in doing so. We look forward to a long and fruitful relationship."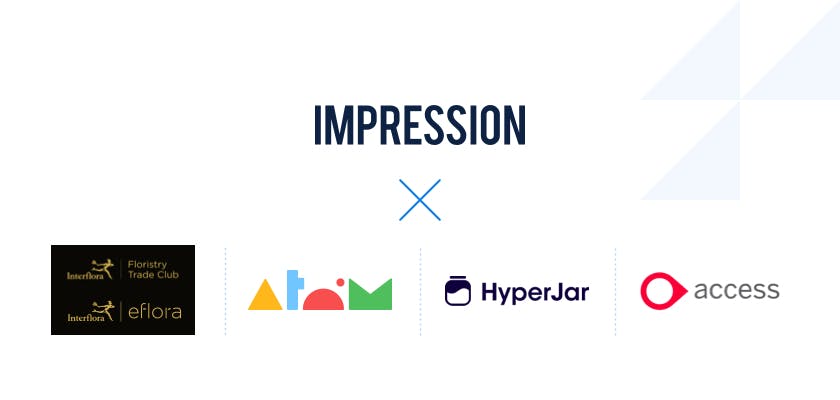 ---