Google Shopping – YouTube Visibility Update
Google has recently expanded the YouTube inventory that Google Shopping ads will be able to appear on. As of November 5th, it will be possible for Shopping ads to appear on the YouTube homepage as well YouTube search results as announced in the recent update.
This additional new inventory means there is now a huge opportunity for shopping ads to be put in front of users during the research phase. These ads will be triggered for users who are deemed to have an interest in the product rather than being specifically triggered through keywords. For example, if a user is has been searching for t-shirts on YouTube then they will likely be shown a range of t-shirts based on this intent.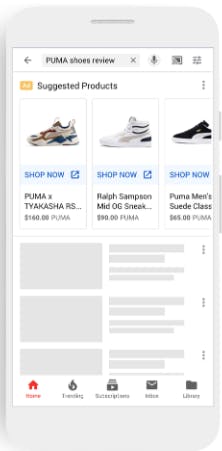 Additionally, Google has announced that shopping ads on YouTube will enable Sitelink extensions across the inventory in the coming months. This is potentially a great opportunity to improve clickthrough rates on the platform. Especially as one YouTubes' weaknesses is low Clickthrough rate.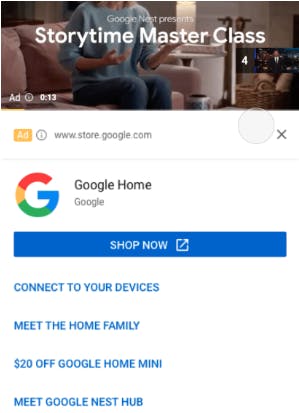 Why is this important?
It's no coincidence that these new features have been launched before the all-important Black Friday and Cyber Monday festive period. Google argues that YouTube has inspired nearly two-thirds of people to purchase a product. Whilst over 90% of users say they have discovered new brands through YouTube. Therefore, it's essential for brands to ensure they appear within this space which makes this new inventory a massive opportunity.
How to enable these changes
In order to ensure your shopping campaigns are eligible to appear on YouTube, you simply have to opt-in to the YouTube & Discover on Display Network tick box. Google Ads will then automatically start to push your existing shopping campaigns across the YouTube network.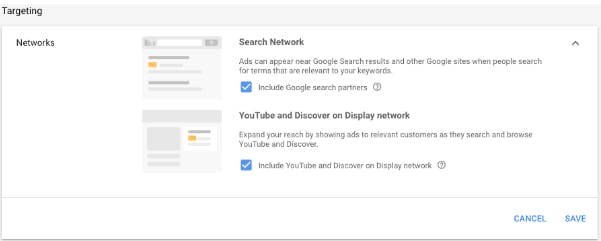 It is still unclear how sitelinks will be added to these shopping campaigns, as the feature is still in beta. However, it is likely to be enabled as an extension similar to what we currently see for typical search campaigns.
At Impression, we are very excited about this new feature. We are confident it could lead to significantly improved exposure for Google shopping ads. As well as an improved clickthrough rate for ads on the YouTube platform. To see if this could benefit your business or how else we could improve Your PPC activity get in touch with our team today.
---