It's no secret that Google just got handed a record $2.7 billion fine for favouring its own shopping service over competitor sites. But was this the right decision, and what does it mean for the digital marketing industry?
The European Commission Say:
The European Commission has ruled that Google has been abusing its power by promoting its own shopping comparison service at the top of search results. EU competition chief Margrethe Vestager has given Google 90 days to change its practices, or face a further fine of $12 million for every additional day it fails to comply. In a statement, Vestager said "Google's strategy for its comparison shopping service wasn't just about attracting customers. It wasn't just about making its product better than those of its rivals. Instead, Google has abused its market dominance as a search engine".
Google Says: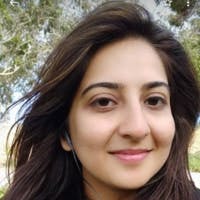 However, Google disagrees and has said it will appeal the decision. In a blogpost, its Senior Vice President and General Counsel Kent Walker said, "When you use Google to search for products, we try to give you what you're looking for. Our ability to do that well isn't favouring ourselves, or any particular site or seller–it's the result of hard work and constant innovation, based on user feedback.".
More accountability and transparency for large firms like Google is undoubtedly a good thing, but this should not compromise the quality of the user experience. People want simplicity. If I search for something online, the chances are that regardless of which search engine I use, I want to see results relating to my search query. What I don't want is to be redirected to a different site where I have to repeat my search. At the end of the day, Google is a private company. It is not a public body, so why should it be expected to behave like one?
How will this affect digital marketing?
The effect which the EC's ruling could have on online advertising entirely depends on how Google decides to respond. Until Google announces the changes it intends to make, we can speculate on some of the possible ways digital marketing could be affected. For example, mobile ad positioning could be changed to redistribute the split between paid ads and organic search results (the former currently dominates most mobile screens). Alternatively, Google could update its algorithm to promote other shopping results more visibly. If this happens, online advertisers should be prepared for a potential drop in engagement with their Shopping ads.
The EC's controversial decision to punish Google has attracted both positive and negative attention. But regardless of opinion, businesses and digital marketers should spend the upcoming months preparing for change and getting ready to adapt their business as necessary.
---