Impression has been named in Deloitte's Fast 50 Awards for 2018. The Deloitte Technology Fast 50 is one of the UK's foremost technology award programmes, celebrating innovation and entrepreneurship. We also won the Midlands Regional Award in recognition of being the fastest growing Midlands based technology business.

Speaking of the award, Impression founder Aaron Dicks said:
"For us, the most important thing is that we deliver quality – and our high retention rates and impressive award wins are testament to this commitment. At the same time, to be named amongst such prestigious brands is obviously something of which the whole team can be very proud."
The Fast 50 is judged on sales growth, with the yearly growth percentages of the top 50 ranging from 700% upwards. The placement of Impression amongst the Fast 50 is proof of the agency's impressive growth over the past six years.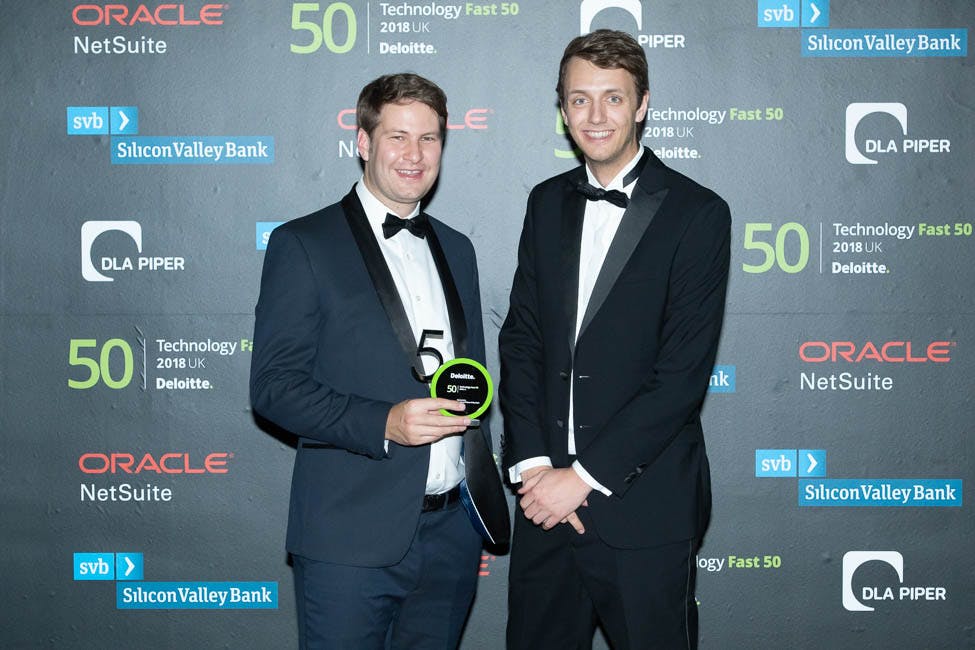 Impression co-founder Tom Craig explained how the agency has grown and expects to grow in the coming years:
"We've grown from a team of two to more than 40 digital marketing professionals since our inception and much of that growth is down to the individuals we've recruited. Every single person here plays an essential role in our success.
"That's why we'll be continuing to invest in our team – which means creating a great working culture, working environment, training, support and socials. We'll also be investing more in our own suite of tools, support for our staff and forward-thinking strategies for our clients."
Deloitte Fast 50's Lead Partner Duncan Downs explained the value of the award: "I would like to personally congratulate each and every one of this year's winners on their outstanding performance.
"Their enviable success should be recognised even more favourably in this time of macroeconomic and political uncertainty. "These organisations are shaping the technology landscape and look set to continue being some of the UK's most exciting and inspiring companies in the years to come."
---