In a session titled "Become a Local Hero: PPC Tips To Boss Your Neighbourhood" at Brighton SEO, Oliver Ewbank demonstrates the importance of local PPC and shares some top tips to succeed in your local market.
Why Is Local PPC Important?
With the vast reach of Google Ads and the ease of national targeting it can be easy to forget about the customers right on your doorstep. The four facts below outline the ever-growing importance of local PPC to drive in-store sales.
Over 20% of Google searches are for local products, services or places.
59% of consumers research online before making a purchase in store.
82% of smartphone users use a search engine when looking for a local business.
3 out of 4 people who conduct a search on their mobile visit a related store within 24 hours.
Top 5 Tips To Become A Local PPC Hero
Google Maps Ads
Google Map ads provide a link to your business's location page which includes information such as store hours, address, customer reviews and store photos.
There are four requirements to set up ads on Google Maps.
Campaign Structure
Consider creating two versions of each campaign, one that targets local users and one that targets nationwide users. Having multiple campaigns allows different keywords, ad copy, bids, budgets and location targets.
Variation 1 – Targets the whole of the UK but only contains location themed keywords e.g. 'PPC agency Nottingham' or 'Midlands SEO agency'.
Variation 2 – Geo-targets a specific radius or location around your business and contains keywords that don't include locations e.g. 'Multi-award winning PPC agency' or 'Best large SEO agency'.
Steps to set up local campaigns
Use Google Ads editor to copy and paste the original campaign, make sure to re-name your new campaign.
Use 'append' to add relevant locations to the end of your generic keywords.
Adjust the location targeting of the campaigns accordingly. Make sure to exclude the local locations from your nationwide campaign.
Add negative location keywords to avoid overlap between the two campaigns.
Location Extensions
Location extensions can help people find your locations by showing your ads with your address, a map to your location or the distance to your business. Google claims location extensions will increase click through rate by 10%.

Get started with location extensions
Link Google My Business to your Google Ads account.
Ensure only relevant stores are eligible, you may want to filter out old stores or head offices.
Review performance regularly and segment the location data by individual stores.
The Rule Of Three
The rule of three is simple, ensure the keyword you are targeting, ad copy and landing page all contain the location you want to target. This rule applies to both local targeting and specific location targeting.
The best examples to demonstrate this technique are often from the travel industry which shows specific location targeting throughout the customer journey.
Once the user clicks on the ad, it is important that the landing page is relevant to the location keyword you are targeting. A specific landing page ensures a high quality score and minimises bounce rate.
Local Inventory Ads
Local inventory ads are a type of shopping which include annotations of whether the product is in stock in the store nearest to the user. In addition to driving more store footfall to stores, these ads are ideal to align with a 'Click & Collect' service.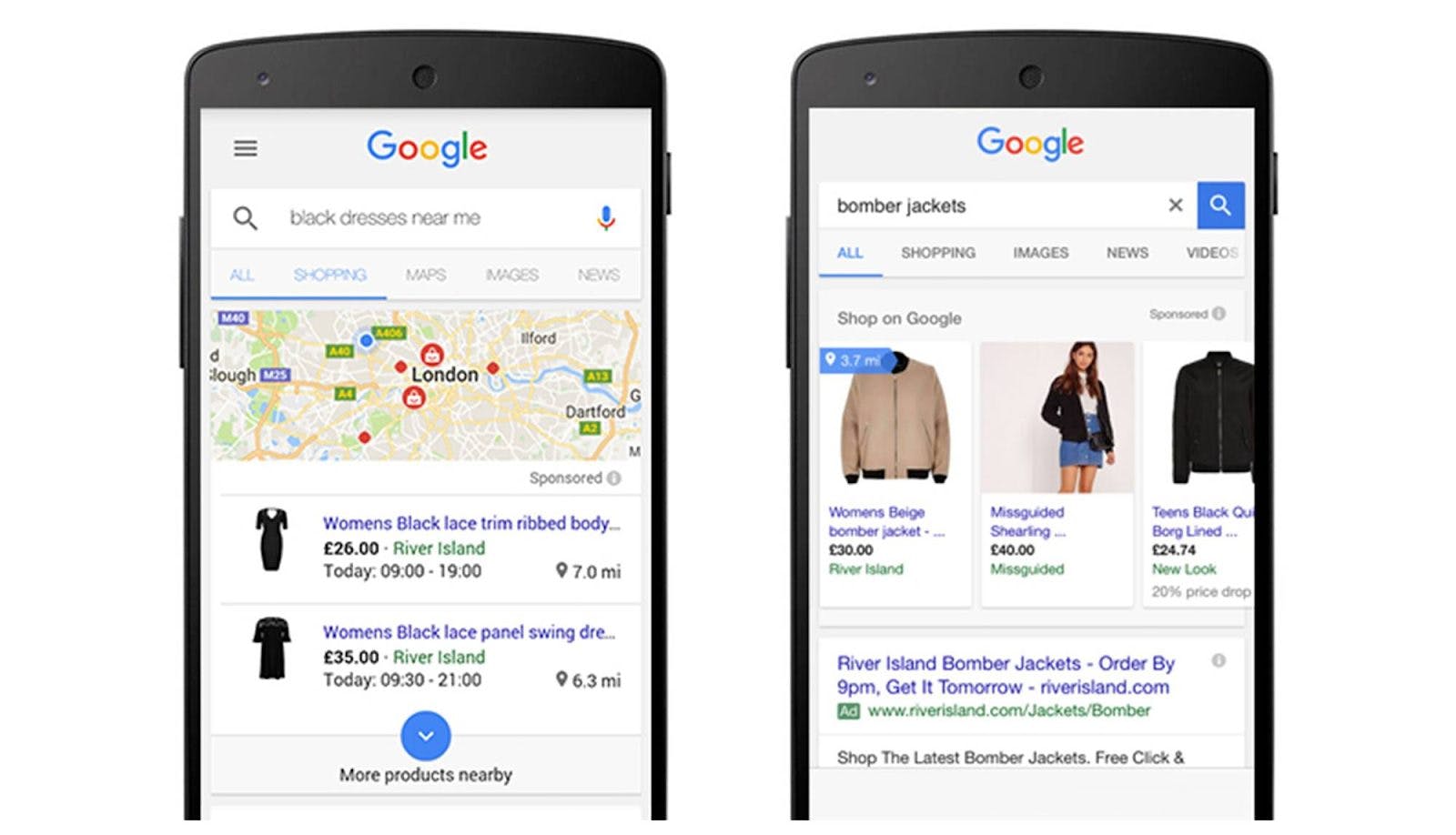 To set up inventory ads you will need to do the following
Key Takeaways
Local PPC can't be ignored and can add significant value in driving both online and in-store sales. Campaign structure for local PPC is key, a clear campaign naming convention, organised negative keyword lists and shared budgets will help keep your local campaigns on track.
In addition, make use of the data in Google Ads! Regular user location reports and analysing store visit data is essential in improving performance over time.
Thanks again to Oliver for his great talk at Brighton SEO, the full slide deck can be found here.
---